I am flying out this evening to go to Vietnam – one of my favourite countries to visit (I am slightly biased though, as that is where my family heritage is from and it helps that I am able to speak the language) and I thought I would share some of the items that I have decided to pack with me. Travelling is something that I love to do and over the years I have been fortunate enough to visit many countries and experience very different cultures to my own. My biggest problems that I find when I travel (these are very small problems mind you) are:
I never have enough stomach space to eat everything I want to eat
Finding that balance of relaxing and wanting to do things
What to pack with me – especially in terms of skincare
I thought I would do a section on Travel Skincare on the blog to share some of the things I will be packing, keeping in mind the country and climate I am entering and hopefully it might help or guide others on their travels.
Trip Details:
DESTINATION: Ho Chi Minh City, VIETNAM
WEATHER: Currently in monsoon season there, so it will be hot, humid and pouring down with rain.
SKINCARE NEEDS: Something cooling, lightweight, fast absorbing and non oily or greasy.
LENGTH OF STAY: 10 Days
On The Plane:

I am never without This Works In Transit Camera Close-Up when I fly. It is hands down the most convenient, all purpose moisturiser I own and it is great for travel. It is an 3 in 1 solution – acting as a primer, moisturiser and face mask. I generally will use this for the primer and moisturiser factor and I haven't really tested it as a face mask. I find that this keeps me very well hydrated and works an absolute charm under a foundation or tinted moisturiser. It is also very convenient and easy to pack and the pump is perfect for any flight. For me this is a great multi-tasking product that will be forever in my travel stash.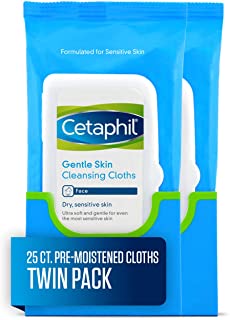 I also carry with me the Face Wipes with me when I travel and will often use these as a "first cleanse". These are infused with coconut oil and the reason why I use these as a first cleanse is that there is often residue due to the coconut oil as the main cleansing base. I follow up with another cleanser – in this case I have packed the Fresh Beauty Soy Face Cleanser which I received a deluxe sample from Sephora. I quite like this as its very light and refreshing. It will also be perfect as a morning cleanser in Vietnam due to the heat and humidity. 
I have also packed with me the Codage Paris Eclat and Energy Face Serum on this flight as well. Plane travel makes my skin a little dull due to the air. This serum will hopefully brighten up the complexion when I get off the plane and give me a slight glow.
Samples Are Wonderful For Travel:
Some of the samples I will be taking with me.
I always get samples when I buy things instores or online and I rarely use them in my daily routine because I am quite lazy but I also like to save my samples for when I travel. It is always exciting to try new things and for me this translates to skincare as well! The samples that I am taking on this trip are:
L'Occitane Essence Perfectrice (Skin Perfector)
L'Occitane Essence Lumiere (Brightening Essence)
Grown Alchemist Regenerating Night Cream
Malin+Goetz Clarifying Clay Mask – Quite excited to use this deluxe sample to use as a deep cleanse to unclog the skin in Vietnam
Fresh Beauty Rose Face Mask – I have used this a few times and its hydrating and refreshing, again perfect for the humid weather in Vietnam
REN Skincare Rosa Centifolia Cleansing Gel – another cleanser which will be nice and light for the humidity I will be facing!
REN Skincare 1 Minute Flash Facial – I have used this a few times and thought this would be nice to use to clean the skin of dead skin cells and to brighten the skin tone if need be.
Extra Protection: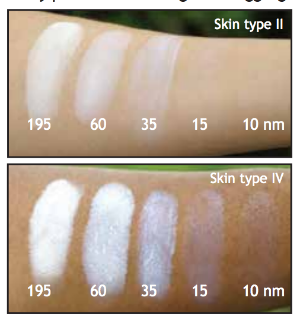 Ho Chi Minh City is actually quite polluted (even more so than some places in China!) due to the traffic there (traffic there is mental) . There are cars, motorcycles and dust everywhere. I have decided to pack the REN Skincare Flash Defence Anti-Pollution Mist, Grown Alchemist Detox Serum Antioxidant +3 and the Codage Paris Summer Time Serum for this reason. The REN Skincare and the Grown Alchemist products are mainly to prevent the effects of pollution on the skin but the Codage Paris Summer Time Serum is a much more complex product. It not only contains some antioxidants for skin protection, it also helps manage and balance the skin in 'hotter' weather by way of mattifying the skin, stimulating the skin's melanin for a deeper tan, hydrating the skin in heat, soothes the skin from inflammation and irritants and also helps to protect the skin from heat. 
The Staples:
This for me is the hardest part! Finding the right products in my own skincare stash that will work best for the country and climate I am travelling to. Ho Chi Minh City is currently quite hot, humid but very wet from the rain. In this sort of climate, I want things that will absorb quickly and won't leave the nasty greasy feeling on my skin. The focus here will be light formulations in conjunction with the things I use every day.
Most of the cleansers I have packed are samples or deluxe samples, the only one that isn't is the Eve Lom Morning Time Cleanser. I love this as a travel cleanser as it has a balm consistency which can be used as a first and/or second cleanser and also has some enzymes which will exfoliate the skin gently. If I had to take just one cleanser on any trip, it would be this one as it removes make-up, cleanses the skin, lightly exfoliates and keeps my skin nourished for the next step. All of the other cleansers you will notice has a gel consistency – I picked these as due to the hot weather, it would be nice to have something cooling on the skin. 
I have also packed with me, the First Aid Beauty Facial Radiance Pads with me on this trip to use as my acid toner, the main reason being is how portable these are. They are also zero fuss as I do not need to bring anything additional in the way of cotton as these pads are pre soaked and ready to go in a sealable container. These are super gentle on the skin so will be great for even the most sensitive of days. 
The serums I have packed are generally quite light and will generally absorb into the skin quite nicely. The Hylamide Low Molecular HA, I personally don't love, but it will keep me somewhat hydrated. The serum also does have a lovely lightweight consistency that literally sinks into the skin which is quite comfortable in humid weather. Sunday Riley's Luna Oil, is another pick which I thought would do nicely as an evening serum. It's very calming on the skin and sinks in very nicely in the evening without leaving that uncomfortable greasy feeling. I thought that this would be lovely to use, especially in an air-conditioned room, as it will keep the skin hydrated, smooth and soft for the next morning. Luna Oil has never failed me and I don't think it will whilst I am overseas either. I have also packed NIOD Copper Amino Isolate Serum (aka CAIS) as I have been continuously using this for better skin health. I have noticed that my skin is starting to be a lot smoother and brighter since using this, so I do not intend to stop using this any time soon! Finally, I have also decided to take with me the Lu Ming Tang Elixir de Vie Bio Shield Eye Concentrate. The main reason is that I find it is a very good jack of all trades sort of eye cream but it is also super small and compact which is perfect for travel. 
I found that the hardest product to pick was a moisturiser for this trip, I wanted to take 2 but that would be quite heavy and bulky as most of my moisturisers are in jars. I told myself to only pick one as I felt one was all that is needed for a 10 day trip. I ended up choosing Darphin Hydra Skin Light as the texture and consistency of this is really lovely, lightweight and overall quite beautiful on the skin. I can use this both during the day and night as it provides enough hydration for both and doesn't get at all oily making it perfect for a more humid climate. It is a great moisturiser to wear underneath make-up as well and due to its gel like consistency feels instantly cooling on the skin. 
Packing for Vietnam wasn't entirely that difficult in the end as the trip is relatively short and my main goals were to find things that would suit a more humid climate. My choices generally favoured lightweight, cooling and gel consistencies that would sink in effortlessly into the skin as I felt this would be most suitable for the climate. It is however, so easy to get carried away and want to bring everything! I am very excited to be flying off this evening and it will be lovely to see family and friends, as well as eating as much as the delicious local food as possible.