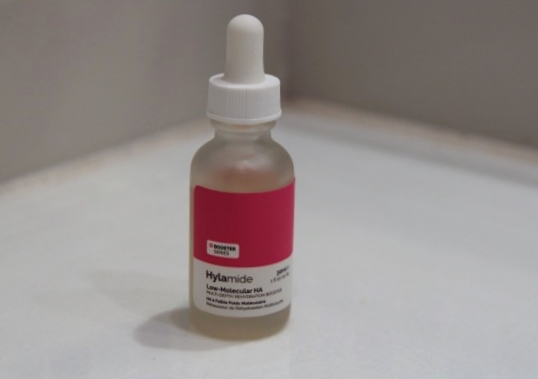 Hyaluronic acid is one of those ingredients which has been getting a lot of attention as of lately due to its amazing abilities to retain moisture in the skin and therefore keep the skin will hydrated.  It is definitely one of those "buzz" ingredients which has been used a lot in recent marketing campaigns from various companies but it is one of those ingredients where the science does truly back up its capabilities. For those who don't know, hyaluronic acid is an acid that is actually produced naturally in our skin and body. It is a popular ingredient in skincare (especially as of late) as it has the capability to hold and retain moisture in our skin – in fact it is able to hold 1000 times its weight in water. Scientific studies have shown that women would have a significant improvement in skin elasticity in using a product with hyaluronic acid, making it a great anti-ageing ingredient for the skin as well. 
Over the past 3 months, I have been using a few products that are mainly focused upon hyaluronic acid and keeping the skin well hydrated and plump. My skin needs to be hydrated as I get eczema around my chin, jaw and neck area and it is completely vital that these areas stay well hydrated to prevent a flare up or my skin being irritated. Ever since discovering the ingredient – and the many products available, my skin has fared a lot better and my eczema is for most of the time, under control. There are now a few companies out there that do a specific hyaluronic acid serum – these include Indeed Labs, Hylamide and NIOD (the latter two are under the same umbrella company). Let's also not forget the Asian world of skincare where brands such as Hada Labo who also have various lotions that are also focused on this particular acid as well.
I have tried a few of these hyaluronic acid products now and one that gets such a good wrap from many bloggers is the Hylamide Low-Molecular HA. Almost every single review I have read – gives it glowing reviews. However, I just didn't love it. I wanted to love it more than anything, the ingredients, the technology, everything – sounded amazing but the amazing just didn't translate to my skin.
What Is It:
Hylamide Low-Molecular HA is essentially a concentrated booster serum that contains 5 different types of hyaluronic acid for the skin. It is to be used after cleansing in the serum stage and before moisturising. It comes in a pretty frosted white glass bottle with a dropper.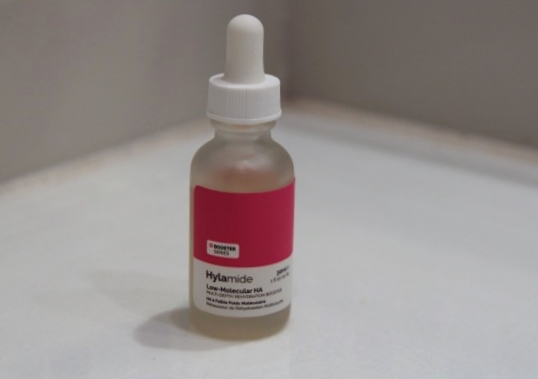 What Does It Do:
The Hylamide Low-Molecular HA promises to rehydrate the skin with its 5 different types of hyaluronic acid (HA) compounds, as each different compound has different molecular weights which aim to target the skin at it's different levels. As per the website these different types are the following (taken from www.hylamide.com):
Very Low Molecular HA
Targets lower layers of the skin for hydration build-up from within and encourage better topical absorption
Hyaluronic Acid Ferment
Purified non-animal source hyaluronic acid for oil-free surface hydration
Hydrolyzed HA
Low-molecular form of HA to support lower to middle skin rehydration
HA Pre-Cursor
Novel technology to encourage HA production and encourage visible plumping
Plant HA
Tamarind-derived HA technology for visible skin elasticity
Ingredients:
Like with many of the other Hylamide ingredients list – this definitely packs a punch in active ingredients.
Aqua (water), hydrolyzed yeast extract, sodium hyaluronate crosspolymer, pentylene glycol, tamarindus indica seed gum, hydrolyzed sodium hyaluronate, tremella fuciformis sporocarp extract, sodium hyaluronate, trisodium ethylenediamine disuccinate, ahnfeltia concinna extract, polyacrylate crosspolymer-6, polyglucuronic acid, ppg-26-buteth-26, peg-40 hydrogenated castor oil, betaine, cetyl hydroxyethylcellulose, ethylhexylglycerin, glycerin, potassium sorbate, hexylene glycol, sodium benzoate, lecithin, caprylyl glycol, chlorphenesin, phenoxyethanol.
My Thoughts:
As mentioned at the beginning – I really wanted to love this as everyone raves about it. The 5 different types of hyaluronic acid penetrating different layers of the skin sounds amazing and like it would definitely do wonders for the skin and for so many people it really has. You just need to do a google search for this product and you will read those rave reviews. For me? I found that whilst the booster serum did have some hydrating effects, it wasn't anything like that of Indeed Lab's Hydraluron which really changed my skin for me. My skin would still feel dry after using this and it never really got the same hydrated feeling that I would get after using Hydraluron. I really did want to love it and I still do use it (as I am waiting for some Hydraluron to arrive with mum) because it isn't the worst thing for my skin. I just simply didn't perform as well as other products in the same category. In theory this really should work well for me, it had the glowing reviews, the amazing science behind it, but my skin just didn't like this for some reason.
I generally will use this serum after cleansing and toning in the treatment phase. It will be one of the first serums I would layer on to the skin and I would then put a moisturiser on top to lock in all the moisture. This serum like many hyaluronic acid serums are not to be used by alone (as there will be little or no effect) but to be used with a moisturiser layered over the top to lock in the moisture and the goodness from it.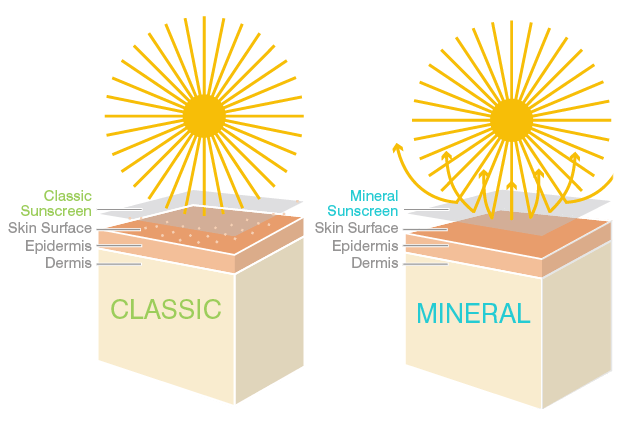 The Low Molecular HA does sink into the skin quite nicely when applied. The formula is oil free so those who have oily/combination skin are pretty safe from using this as there is nothing that will clog pores. Those with sensitive skin will also find that this should be gentle enough for the skin due to the lack of irritating ingredients. On application, you will find that this serum will literally absorb beautifully into the skin, feel feather light and disappear into the skin effortlessly. It uses a dropper application which I have heard annoys some people, but I am perfectly okay with this as it allows you to control how much you are using. The fluid is also not too heavy to the point it might render the dropper useless, its a very nice consistency of not being too watery or too thick and for easy application.
There is a slight smell to this – there are no fragrances listed, but it does contain yeast and there is a fermented form of hyaluronic acid in this which gives it a slight (but in no way off putting) smell. It is very slight and nothing too unpleasant or overpowering.
Overall, I am a little bit disappointed that this didn't do much in terms of hydrating my skin. My skin does still feel a little dry and flaky and it doesn't seem to seal in the moisture very well in my skin. I don't love this product for that reason as others have performed better for me. I have tried to use this a few consecutive days, using more product and layering it after toning/cleansing and unfortunately I did not get that beautiful hydrated, plump feel and look that I would get with Hydraluron. Bear in mind, that it has worked for MANY people, so do not rule this one out completely. My opinion is just another point of view for you to consider and make an informed decision. The value for this and what you get is indeed fantastic (if it works for you!) – this can be purchased in Australia for AUD$29.99 from Priceline, US$26.oo from www.hylamide.com and UK£18.00 from Boots. You receive 30ml of product in which only just a little bit is needed due to the lightweight viscous consistency of this product.
Repurchase YAY or NAY:
Unfortunately, as this didn't quite work for me, I will not be repurchasing this again. Whilst it does hydrate a little, it doesn't hydrate enough for me and is in no way comparable to what Hydraluron did for my skin. Going forward, I will most likely focus on other hyaluronic acid serums. In saying this, the Hylamide range in general is very popular and great value for money and it does work for many people. Hylamide as a brand are wonderful at dissecting beneficial scientific ingredients and making them accessible to everyone. I have used (and quite like) the Sensitive Fix serum in this range and will always be happy to try out their products. It is just unfortunate that the Low Molecular HA didn't do wonders for me like it did for others! My skin simply didn't love it and that's okay because not everything works for everyone.