Understanding Face Oils Part Three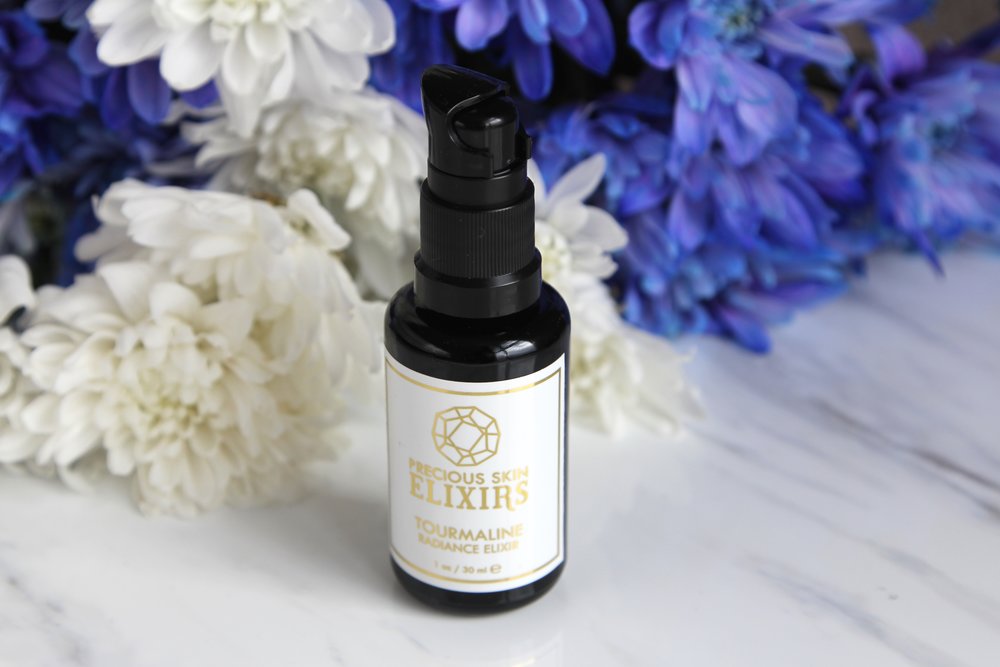 In doing my research in face oils for the past few weeks, I have started to notice a growing trend for more rare or harder to find carrier oils. Don't get me wrong, oils such as grapeseed, argan, almond, jojoba and rosehip oil are fantastic and really do have some wonderful benefits to the skin. However, in saying that, as consumers we are always wanting to discover and find out more and see what other products are potentially fantastic for our skin. Oils that are found in exotic locations or that are wild harvested have started to gain more appeal. In this part of the series of Understanding Face Oils, I have decided to briefly look at four emerging types of carrier oils that I have noticed are being used more often and do a quick overview of how these oils can be beneficial to the skin. These oils include Marula Oil (a huge hit in Australia at the moment thanks to the Mecca launch of African Botanics and Drunk Elephant Skincare), Camellia Seed Oil, Tamanu Oil and Prickly Pear Seed Oil.
Marula Oil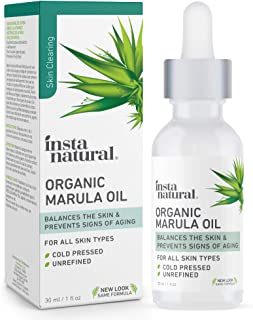 Marula oil comes from the Marula trees which are native to Southern Africa and Madagascar. It has been used by the African people for generations, for example the Tsonga and South African people have traditionally used the oil for moisturising and hydrating the skin and the Zulu people have used the oil for cosmetic purposes. The oil comes from the seed of the fruit of the Marula trees, the fruit itself has 4 times the amount of vitamin C as an orange. Marula oil has an extremely light texture that sinks into the skin quite quickly. It it generally is suitable for most skin types including those with sensitive skins. A study conducted in conducted in the Journal of Ethnopharmacology in 2015, showed that their participants had no visual reactions to Marula oil in irritancy patch tests. 
In the same study conducted in 2015, Marula oil was shown to improve the trans-epidermal water loss in the skin. It is suggested that the oil helps with the balance of trigylcerides in the skin, which is how it helps with the TEWL. Studies have also shown that the use of Marula oil helps with smoothing out dry flaking skin and also improves the skin's hydration due to the high levels of essential fatty acids such as oleic acid (Omega 9) and linoleic acid (Omega 6) found in the oil. These fatty acids are crucial in helping to nourish the skin, keeping the skin looking hydrated and also act to slow down the signs of aging. Not only does Marula oil help to keep the skin looking smooth and hydrated, it is also packed full of antioxidants which help protect the skin from free radical damage from everyday environmental aggressors (ie. pollution). 
Due to the fact that Marula tress are native to southern Africa, Marula oil is generally considered to be quite a rare oil. Marula oil is generally cold pressed and in Part 2 of Understanding Face Oils, I discussed briefly some of the extraction processes that African Botanics undergo to obtain this rare but beneficial oil to skin. 
When it comes to Marula Oil, African Botanics immediately comes to mind due to the meticulous processes, however Drunk Elephant Skincare also do their own version of this oil. 
Camellia Seed Oil
5YINA Lucent Summer Facial Oil contains Camellia Oleifera as one of the formulation's base oils.
Camellia seed oil is an oil that comes from the seeds of the camellia plant, keeping in mind that there few species of camellia that exist. The most common types found in skincare are: camellia sinensis (green tea oil), camellia japonica (tsukabi oil) and camellia oleifera (tea oil). Camellia oils have been used by Asian countries such as Japan, Korea and China for thousands of years for both their skin benefits and also their health benefits as these oils are rich in antioxidants.
Camellia oleifera (tea oil) is a small woody plant that is widely cultivated in China for to use as an edible oil, Traditional Chinese Medicine and cosmetics as it contains a high amount of oelic acid and antioxidants but are also low in saturated fats. Due to the fact that this oil contains a high content of antioxidants it is widely used as a moisturiser in skincare as studies have shown that it can minimise the signs of ageing. Camellia oleifera also is rich in nutrients such as Vitamin A, V and E which again aid in nourishing the skin and protecting the skin's barrier. 
The camellia japonica plant is another camellia species that has a long history of use in Asian countries for its cosmetic usage in maintaining the skin and hair. In a study conducted in 2007, scientists founds that using camellia japonica oil on the skin minimised the transepidermal water loss (TEWL) thus keeping the skin hydrated and moisturised. This minimisation of TEWL leads to perhaps younger looking skin are longer, as dry skin does often accelerate the signs of ageing. In the same study, scientists also found that the camellia japonica oil can also encourage collagen synthesis in the skin which helps to maintain the structure and function of the skin, thus suggesting healthier skin with regular use of this oil. 
The final camellia species commonly found in skin care camellia sinensis or widely known as green tea. Studies have found that green tea extract is not only rich in antioxidants for the skin but it also can potentially help to protect the skin from problems caused by UV radiation. These common problems include photoaging and inflammation. In a study conducted in 2005, patients were asked to topically apply a green tea cream (contained 10% green tea) and orally consume 300mg of a green tea supplement. Scientists found that in this study, patients had improvement in the elasticity of their skin and whilst the study was short and perhaps required more time, the findings were promising in this aspect.  This study shows that camellia sinensis shows some promising results in the area of antiaging, especially in aging that has been accelerated by high UV exposure. 
Some face oils that use camellia seed oil are those from luxury green beauty brand 5YINA where many of their face oils use a camellia seed oil base, Innisfree's infamous Green Tea Seed Oil and also Blossom Jeju. 
Tamanu Oil

Tamanu Oil is an oil that is cultivated from the nuts of the Tamanu fruit which are traditionally found in the Pacific Islands. It is believed to be an ancient remedy that has been used by Pacific Islanders to heal wounds, insect bites, sunburn and rashes. These days, Tamanu Oil has been gaining some attention for its benefits to the skin as studies have shown that the oil is not only rich in fatty acids, antioxidants but also acts as a wonderful antibacterial and anti-inflammatory oil. Studies have shown that Tamanu oil is rich in essential fatty acids such as linoleic and oleic acid and that it can act as a solid anti-bacterial. In a study conducted in 2014, it was shown that Tamanu oil can perhaps inhibit the growth of bacteria related to acne which is beneficial to those with oily or combination skins. A 2007, study done on lab specimens, also shows that Tamanu Oil has promising abilities in helping to aid in filtering UV damage but also discusses that Tamanu Oil also contains powerful antioxidants. 
When I think of Tamanu Oil, the lovely Jeannie from Tamanu Oil Labs come to mind. She has a diverse range and also you have the ability to create your own custom blend with her. 
Prickly Pear Seed Oil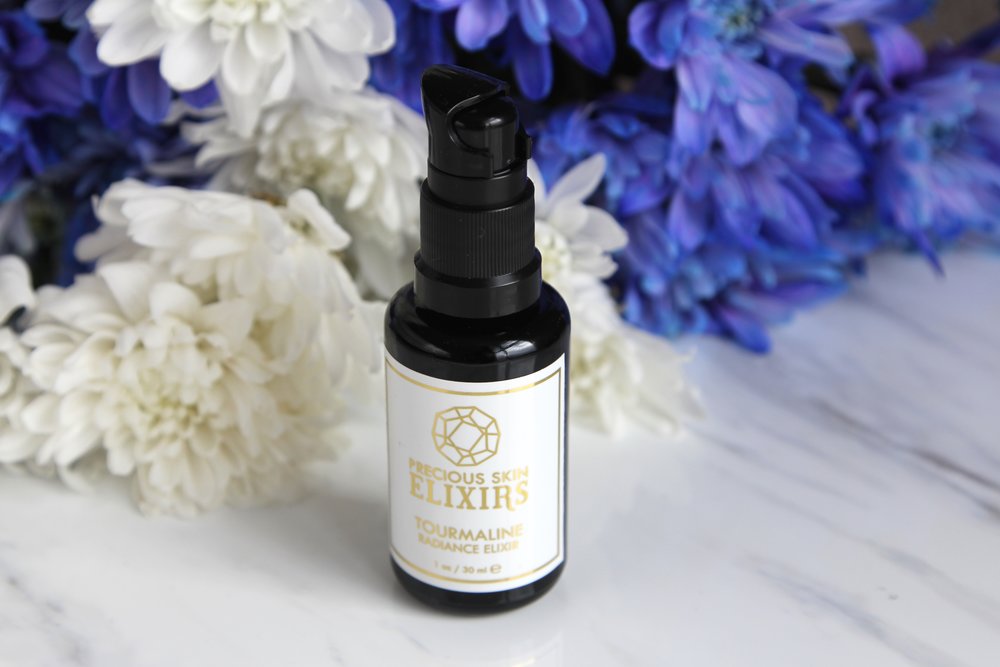 Prickly Pear Seed Oil originates from the Prickly Pear Cactus, where the cactus itself has been used in ancient remedies by the Aztecs and also in traditional Mexican medicines. Today, prickly pear seed oil has become increasingly popular in skincare as it has been found to be quite nutrient rich.
In a study conducted in 2013, it was found that prickly pear seed oil has a high composition of essential fatty acids, especially that of linoleic acid which helps to stabilise the skin's natural barrier function. This in turn strengthens the skin and protects the skin, keeping it looking healthy as less water is lost (TEWL). It was also found in another study, that prickly pear seed oil contains high levels of Vitamin E which acts as a vital antioxidant and helps the protect the skin from certain free radical damage and also helps to protect the skin from rapid ageing. This oil is also high in polyphenols which is linked to antioxidant activity and also to prevent inflammation.  Prickly pear seed oil has also shown to have high levels of phytosterols which studies have shown, help to boost collagen production in the skin. Whilst no studies have looked at the phytostrerols specifically in Prickly Pear seed oil, one can assume that the fact since it is abundant in phytosterols, it could potentially be beneficial in protecting the skin from anti-aging. 
Precious Skin Elixir's Tourmaline Radiance Elixir uses a base of Prickly Pear Seed Oil and also, Miami based brand Lil Fox has their own creation of a facial oil that contains Prickly Pear. 
Have you had any experiences with the above oils? What have you used and what product was it found in? Did you love this facial oil? I would love to hear your thoughts so please feel free to share in the comments sections below!