My South Korea Skincare Haul
As many of you know, I recently came back from a week long trip to Seoul in South Korea with my younger sister and shopped up quite a skincare storm (much to my sister's dismay). Seoul is definitely a beauty lovers mecca – cosmetics and skincare are incredibly well priced in comparison to it's Western counterparts and there is just SO much choice. There is an estimated 1800 to 2000 different beauty brands available in South Korea which is crazy considering how small the country is and considering the population size as well. I have heard that the quality of Korean cosmetics and skincare is also excellent – especially for the price point that you are paying for. Active ingredients are generally at a higher concentration in formulations as Korean consumers are among the most demanding in the world when it comes to expectations in their skincare.
I had a wonderful time shopping in different pockets of Seoul and discovering and being exposed to new brands. It is so easy to be overwhelmed in popular shopping strips like Myeong-dong as there are beauty stores every few metres that you walk. In saying that, it is also so much fun trying, testing and playing with new and quirky products and learning more about different brands. There is just so much happening in the world of skincare in South Korea, so many new technologies, interesting products and quirky textures to choose from. As promised in an earlier post, these are what I purchased for myself in my week in Seoul!
Primera Milky Essence Cleanser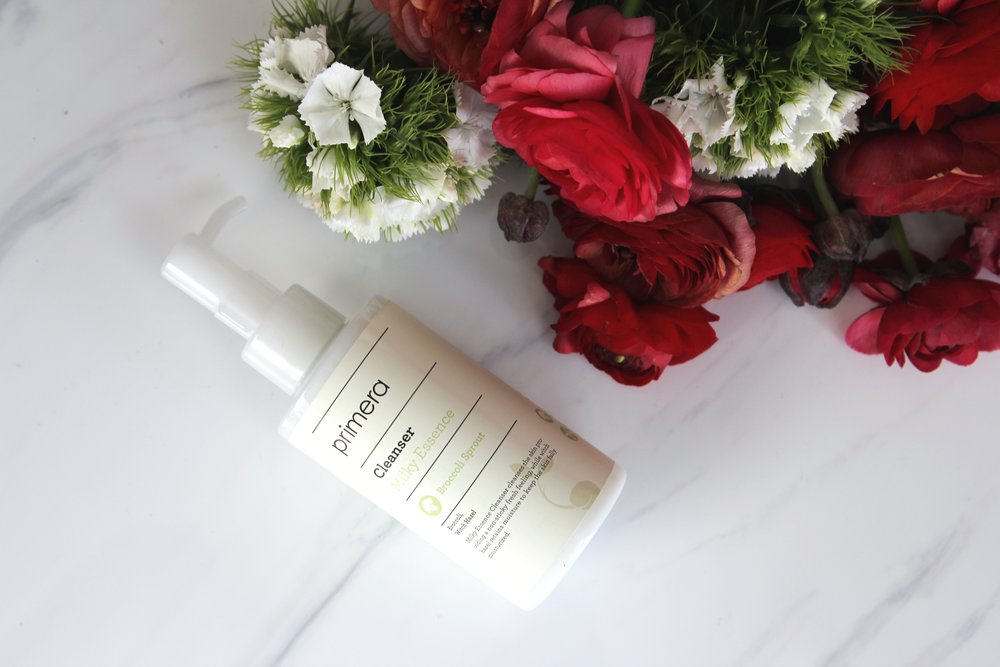 This was on my Korea Skincare wishlist and I wanted it purely because I thought the consistency of this sounded extremely interesting and the ingredients did not contain any drying alcohols or any mineral oil. I purchased this on my first evening in Seoul (I had literally just got off the plane 2 hours prior) at the Primera flagship store in the Myeong-dong shopping strip. I still haven't used this yet even though it was one of my first purchases. The price of this was ₩20 000 which is about AUD$23 which I think is a very reasonable price for a 100ml bottle. 
Primera UV Skin Relief UV Protecter (Sunscreen)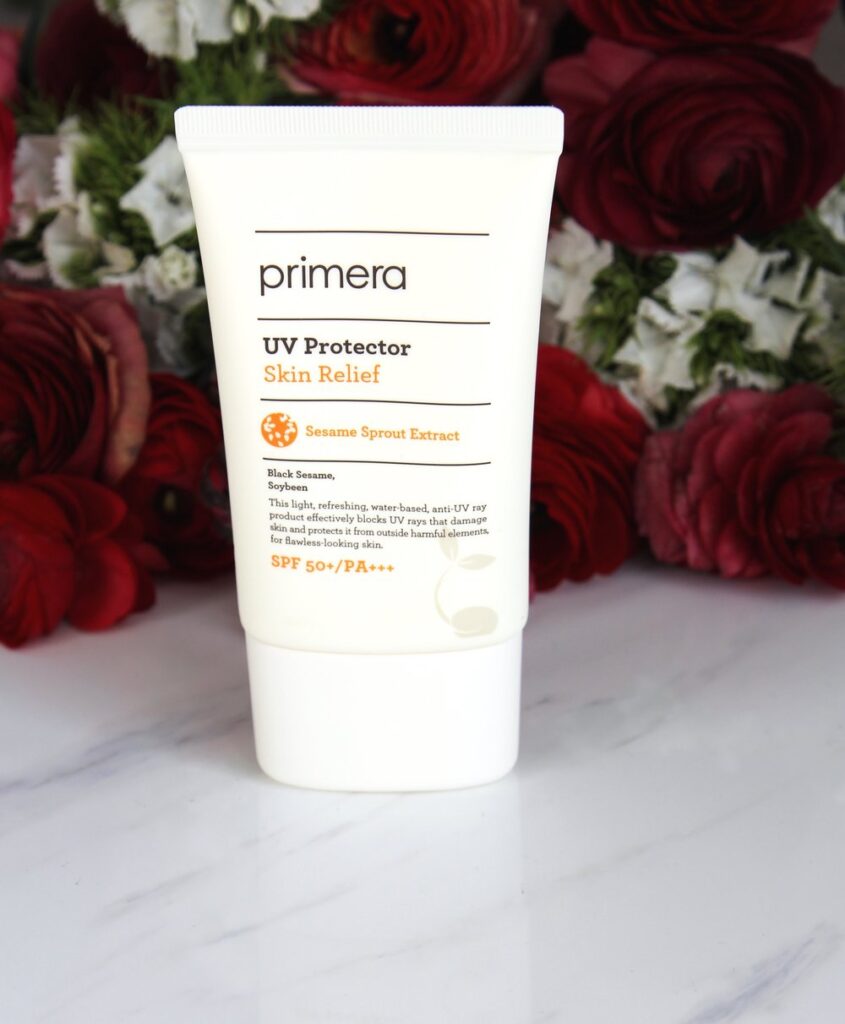 The thing I loved about shopping for beauty in Korea is the generous amount of samples that you get with ever purchase, no matter how big or little. I think receiving samples, especially ones in small tubes and jars are extremely handy and they do encourage a customer to try different things and for them to come back and be a repeat customer. My sunscreen purchase from Primera was a perfect example of this as I had received a small tube of this when I purchased the Milky Essence Cleanser. I found myself testing it out and I really loved the lightweight texture, non greasy feel and most importantly the fact it gave no white cast on application. On my last evening in Seoul, I made an effort to return to the Primera store in Myeong-dong and purchased the full size version of this for ₩28 000 which equates to be around AUD$31.
Whamisa Organic Flowers Toner Essence – Deep Rich
Out of all the items on my Korea wishlist, Whamisa was the hardest brand to track down! I had a few people who were after some items from Whamisa so I had decided to make it my mission to find the items that they had requested me to purchase. I wasn't going to give up at all! I had been told that this brand was available at Orga Whole Foods and the closest ones to me were small concession stores found in the Lotte Department stores. Unfortunately none of these Orga stores stocked Whamisa and I posted my disappointment in not being able to locate it on Instagram.
The Whamisa UK Instagram account picked this up and was kind enough to let me know that Eden Plaza, the umbrella company that carries Whamisa actually had a store in the Cheongdam area. My sister and I had spent the day walking up a whole bunch of steps to reach Seoul's beautiful Namsan Tower (located on Mount Namsan) and after receiving this new location information on Instagram I dragged her out and about again to find the Eden Plaza store (she wanted to kill me). After getting a bit lost (it wasn't as close to the train station as anticipated) we FINALLY reached the store a bit after 7:30pm in the evening only to find that it had *just* closed and the sales girl was just about to leave. She was incredibly kind enough to let me in and let purchase whatever it was that I wanted. I initially just wanted to purchase a bunch of the kelp sheet masks for myself but I jumped on the Whamisa toner bandwagon (I purchased a few of these for others) and decided to purchase one for myself as well as it felt so lovely and soothing on the skin. It has a slightly more thicker consistency than water and it has had rave reviews amongst many bloggers and Instagrammers. As I had found it a bit difficult to find Whamisa, I adopted a "when in Seoul" mentality and just added this to my shopping bag hahaha. This toner was ₩32 000 which equates to around AUD $38.
On a side note, there was a happy ending for my sister as I found out that this area was famous for Korean celebrity spotting. Funnily enough we spotted some famous Korean pop-star and ended up eating in the same restaurant from him and were just a few tables away.
Whamisa Organic Real Kelp Sheet Mask
I was fascinated by these sheet masks as they were over 90% organic, with the actual mask sheet themselves made out of sea kelp! These masks were also on my Korean Skincare wishlist post that I wrote before I left for Seoul. They are quite unique in terms of sheet masks as most masks are made of bio-cellulose, hydrogel or pulp and they also don't contain any drying alcohols in their formulation. I was really interested in trying these as they are a slightly cheaper than my favourite 5YINA Divine Sheet Masks, so I thought I just had to give them a go! I ended up purchasing 5 of these for ₩11 000 which equates to about AUD$13 each. 
SU:M37 Secret Essence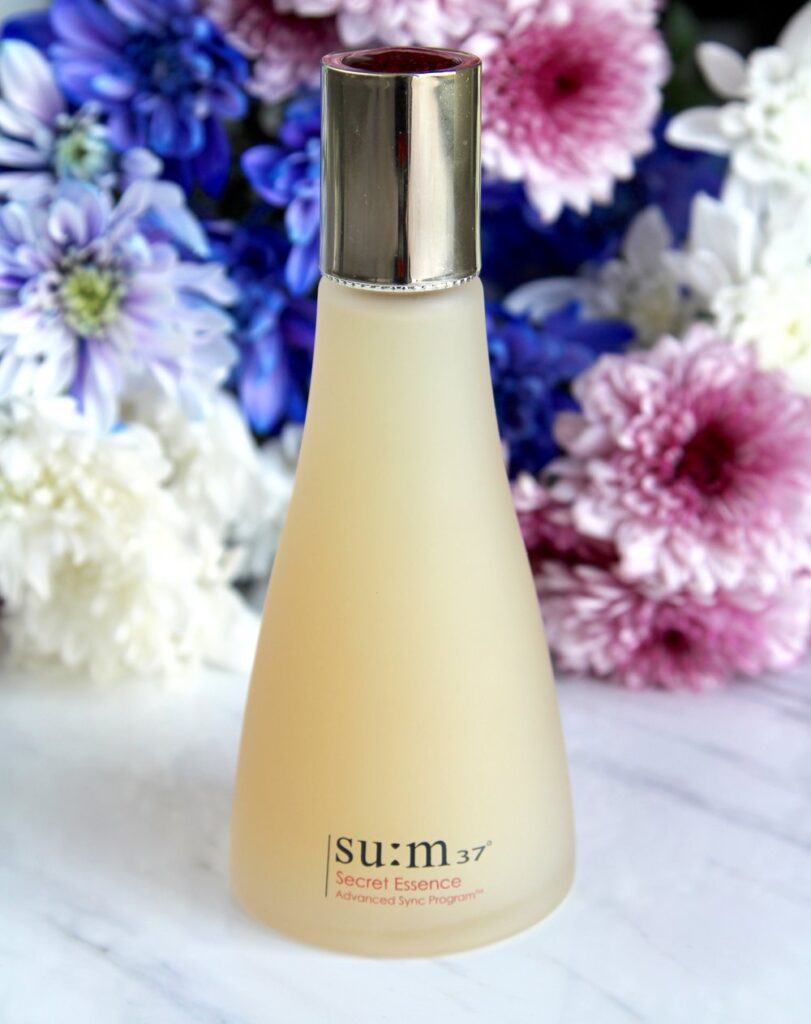 If I had to leave Seoul with just one thing, it would be have been the SU:M37 Secret Essence. It was the one thing I just HAD to buy on Korea Shopping Wishlist and I would have been devastated if I couldn't get my hands on it. In doing my research I knew that SU:M37 could either be purchased Duty Free or they also had a stand alone store in Garosugil located in the Gangnam district. I purchased this essence in the actual store along with a few other bits and pieces for myself and for others and this is the one product which I just had to try as soon as I got back from my travels. I have been using this product at least once a day and I can happily say that I am really enjoying this so far (I have been using this for a little over a week). It keeps my skin hydrated and soft and it feels lovely on the skin. It is still quite early to tell if it has any other effects but so far, I am really enjoying using this in my routines. 
SU:M37 Skin Saver Melting Cleansing Balm
This is another product that I spoke about on my Korean Skincare wishlist and I am so glad that I got this as it was also one of my must haves. I purchased this at the same time as when I purchased the Secret Essence in the store in Garosugil (possibly one of my favourite shopping strips in Seoul by the way). I haven't used this yet and I think I will save it for a day when I need some extra pampering as I have heard its quite wonderful. For now, I think I will just admire its beautiful packaging…its so beautiful isn't it?!
SU:M37 Cleansing Water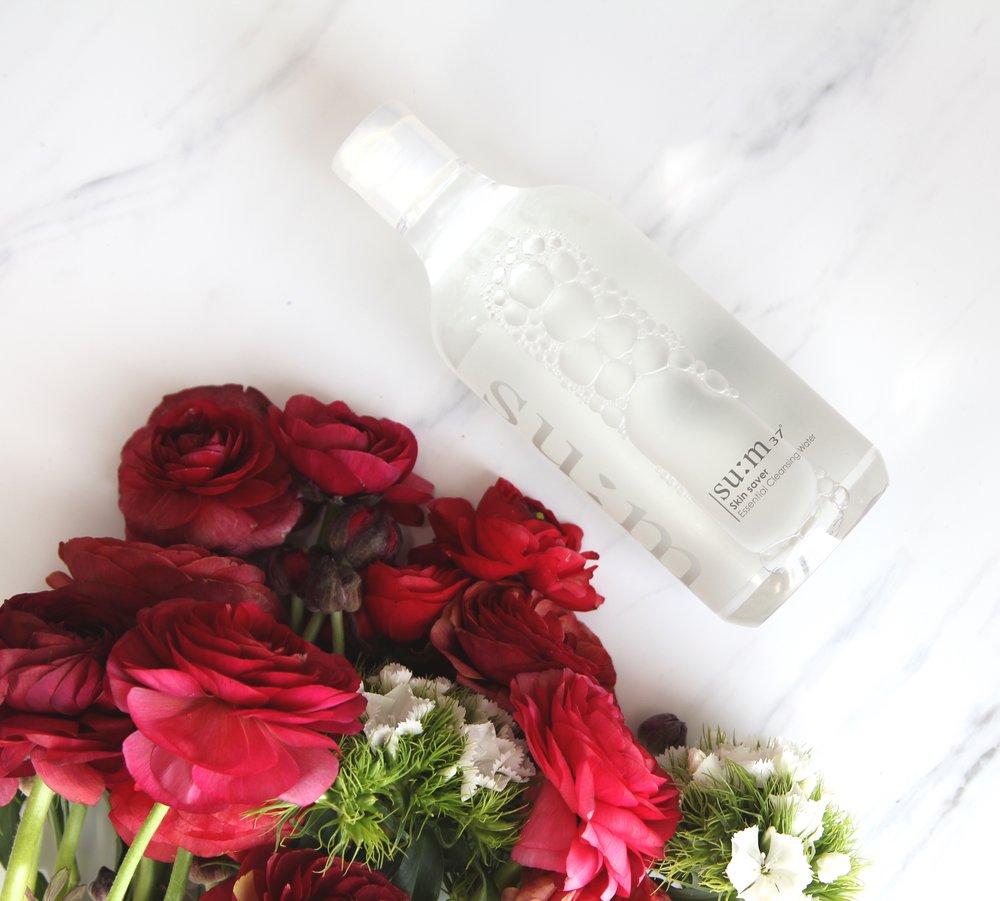 This was never on my wishlist and I never set out to purchase this, but in my final hours in Seoul, I decided to do some *last minute* research on what else I should buy from SU:M37 and after reading a rave review from one of my favourite Korean Skincare bloggers, Snow White and The Asian Pear – I knew I had to have this. I have never really been one to use a micellar or cleansing water before but after reading Snow's review and reading through the impressive ingredients list, I thought I would give this a go. This cleansing water features a lot of different fermented ingredients (what the brand is famous for) and nothing in the ingredients list sounded too alarming to myself. The price point of this was also very well priced at USD$23 at the Lotte Duty Free at Incheon Airport. 
CosRx Good Morning Low pH Cleanser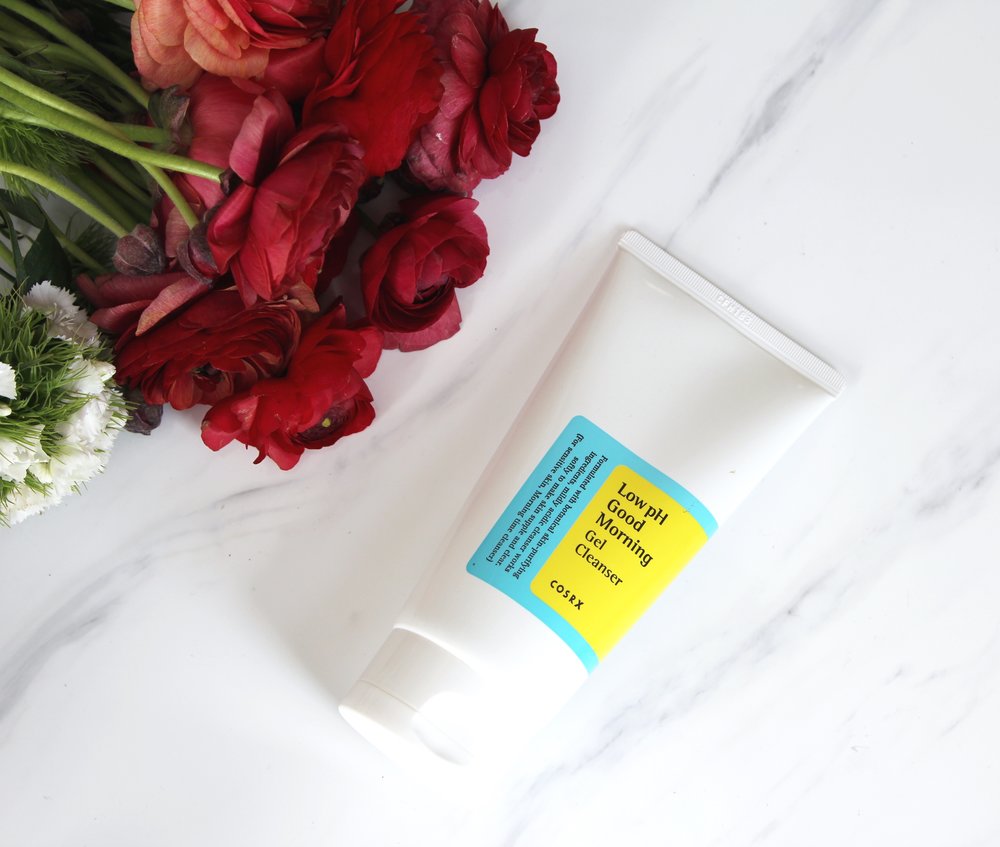 I know that CosRx has a huge following on Instagram and this cleanser is among a favourite with many Korean beauty bloggers due to the fact it is a cleansing gel that has a pH of 5 – the ideal pH for any cleanser. I had never set out to purchase this but it was literally in almost every Olive and Young (like a Korean Ulta or Sephora) store and it was just incredibly cheap. I felt like this cleanser was just screaming at me to purchase it and in the end due to it's incredibly low price point of ₩8 500 (AUD $10) I caved and got it. I am really glad that I did as it is quite a good cleanser for that price point. It doesn't dry out or irritate my skin and is great for when I am in a rush. There is no mineral oils, SLSs or drying alcohols in this formulation and overall it has kept my skin feeling clean, fresh and well prepped for the next skincare steps. For the price, I really cannot complain and to be honest, its performance and ingredients are MUCH better in comparison to a lot of the cleansers that you purchase in Western drugstores for the same price point. The ingredients list of this is the following for those interested:
Water, Cocamidopropyl Betaine, Sodium Lauroyl Methyl Isethionate, Polysorbate 20, Styrax Japonicus Branch/Fruit/Leaf Extract, Butylene Glycol, Saccharomyces Ferment, Cryptomeria Japonica Leaf Extract, Nelumbo Nucifera Leaf Extract, Pinus Palustris Leaf Extract, Ulmus Davidiana Root Extract, Oenothera Biennis (Evening Primrose) Flower Extract, Pueraria Lobata Root Extract, Melaleuca Alternifolia (Tea Tree) Leaf Oil, Allantoin, Caprylyl Glycol, Ethylhexylglycerin, Betaine Salicylate, Citric Acid, Ethyl Hexanediol, 1,2-Hexanediol, Trisodium Ethylenediamine Disuccinate, Sodium Benzoate, Disodium EDTA
CosRx Oil Free Ultra Moisturising Lotion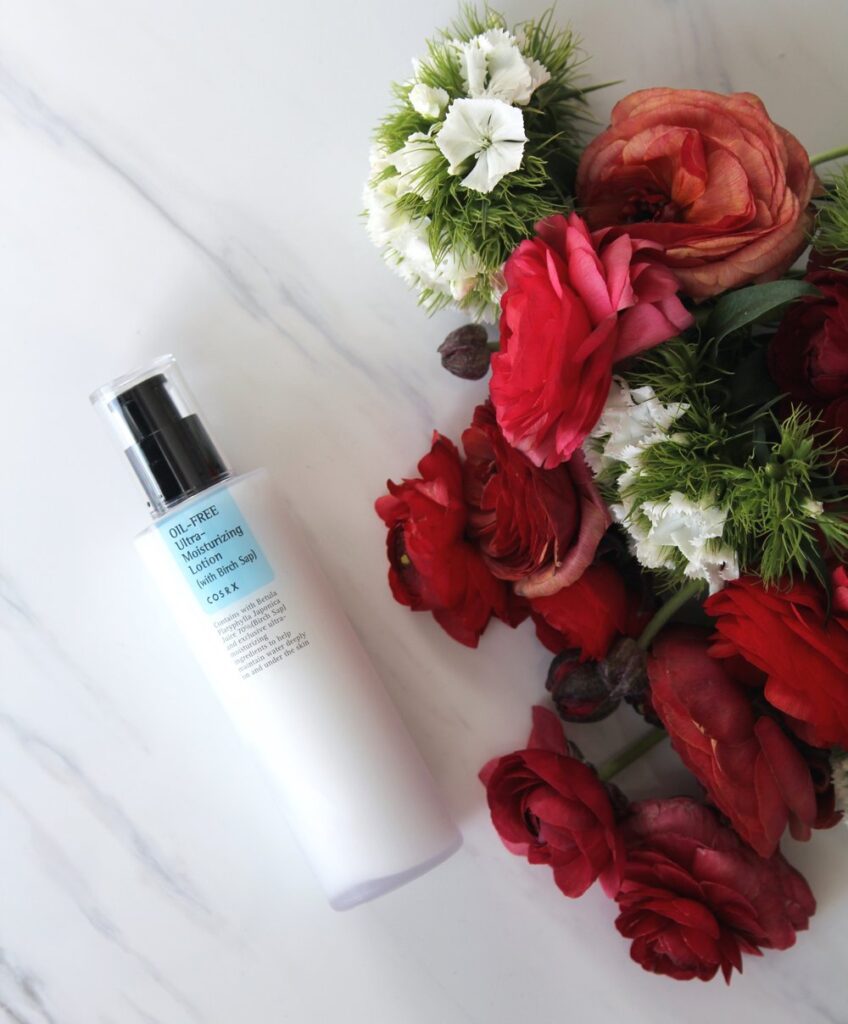 If you are looking for CosRx in Seoul, I would highly recommend going to is a multi brand boutique called ALAND which sell really funky and swaggy Korean styled clothing as well as some fantastic indie Korean skincare brands such as CosRx as well as some Korean skincare brands with what looks to be of a more natural focus such as Land Museum, Raw Raw and Time To Blossom. I found that these stores in the areas of Garosugil and Myeong-dong had the largest range of CosRx with all the testers to play with as well. I ended up purchasing this Moisturising Lotion from CosRx becasue it was 1) only ₩19 000 (about AUD$23) for a generous 100ml, 2) it was lightweight and sunk in so quickly into the skin, 3) had a great review by K-Beauty blogger Fifty Shades of Snails and 4) The ingredients list of this was quite impressive as it contains 70% birch sap in its formulation as well as hyaluronic acid. There are no mineral oils or drying alcohols in this moisturiser either. I think this is a great option for me to use in summer, especially when it starts to heat up again in Perth as its such a smooth and lightweight formula. Again, here is the ingredients listing for those interested:
Betula Platyphylla Japonica Juice, Butylene Glycol, Glycerin, Dimethicone, Betaine, Cetearyl Alcohol,1,2-Hexanediol, Cetearyl Olivate, Sorbitan Olivate, Hydroxyethyl Acrylate/Sodium Acryloyldimethyl Taurate Copolymer, Sodium Lactate, Ethylhexylglycerin, Sodium Hyaluronate, Allantoin, Panthenol, Xanthan Gum, Ethyl Hexanediol, Citrus Medica Limonum (Lemon) Peel Oil, Melaleuca Alternifolia (Tea Tree) Leaf Oil
CosRx BHA Blackhead Power Liquid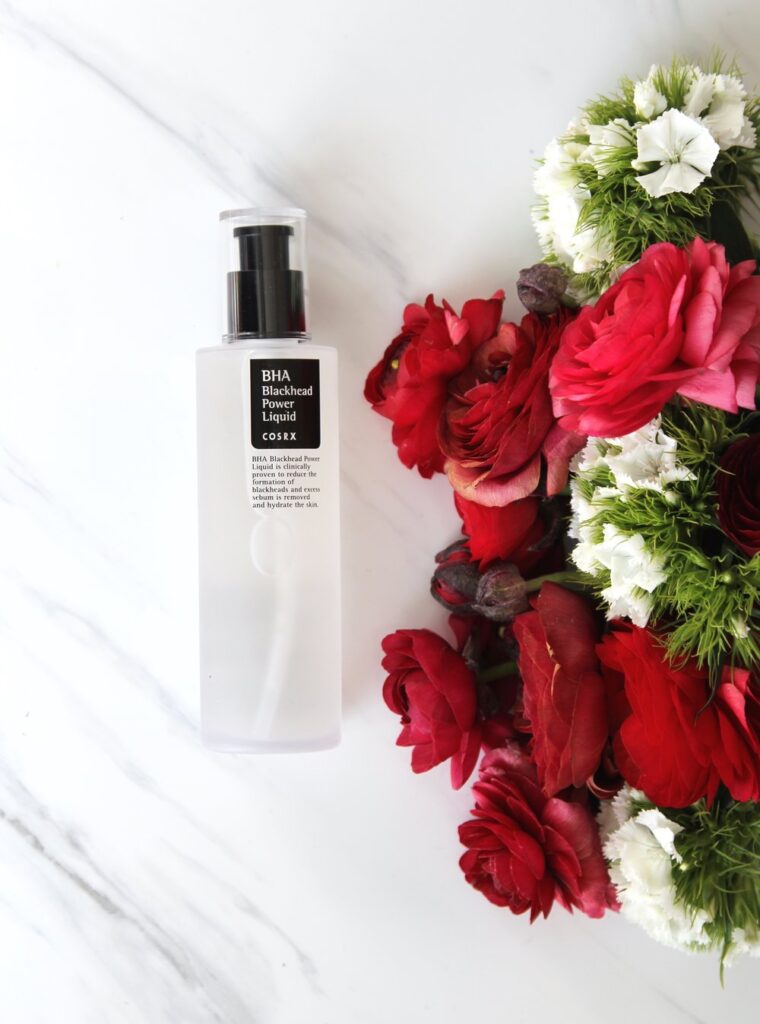 Having many AHA exfoliating toners, I had always been curious about BHAs but there are not many BHA exfoliating toners out on the market due to the fact that it is quite hard to formulate at the correct concentrations. BHAs can be quite harsh on the skin if not formulated in the correct concentration. The CosRX BHA Blackhead Power liquid uses betaine salicylate as opposed to the typical salicylic acid at a concentration of 4% which is supposed to be gentle enough for most skin types but also supposed to be quite effective. This also uses willow bark water instead of just plain water in its formulation which is again supposed to help with gentle exfoliation of the skin but also acts as a soothing agent as well. Again this is another product that has had rave reviews in the K-Beauty community and with its low price point of about ₩20 000 (AUD$25) at ALAND, I thought I would pick this up and give it a go. The ingredients is the following:
Salix Alba (Willow) Bark Water, Butylene Glycol, Betaine Salicylate, Niacinamide, 1,2-Hexanediol, Arginine, Panthenol, Sodium Hyaluronate, Xanthan Gum, Ethyl Hexanediol
Innisfree The Minimum Moist Cream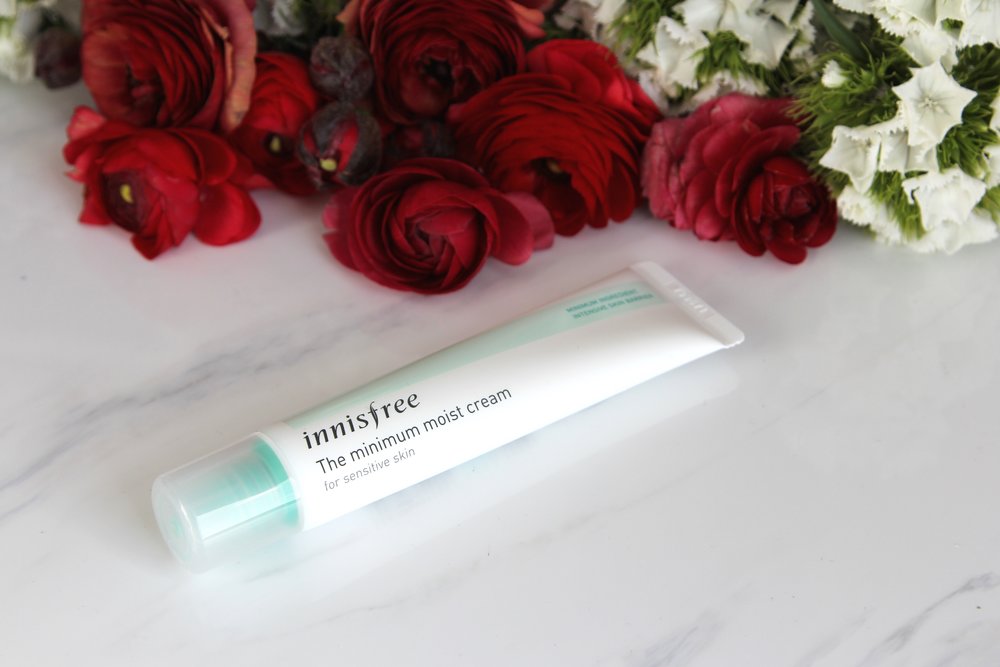 I had always been intrigued by Innisfree's The Minimum range which is formulated specifically for those with sensitive skin types and reminds me very much of Chanel's Solution 10. The ingredients listing for this cream is extremely minimal containing the following:
WATER, SQUALANE, PROPANEDIOL, MACADAMIA TERNIFOLIA SEED OIL, CETEARYL ALCOHOL, SUCROSE POLYSTEARATE, OLEA EUROPAEA (OLIVE) OIL UNSAPONIFIABLES, GLYCERYL STEARATE CITRATE, SCLEROTIUM GUM, 1,2-HEXANEDIOL
Being priced at only ₩9 000 (AUD$11) I couldn't help myself and decided to pick one up for those days where my skin feels really irritated from allergies, eczema or any other general flare ups that I may have. In store, this cream felt rich enough to soothe but also enough to moisturise and help to protect the skin's moisture barrier without feeling too sticky or heavy. I was quite impressed with it initially and will definitely have to report back when I crack this open and use it properly. I think this cream is a great and cost effective alternative for those who have super sensitive skin or are prone to allergies.
Belif Rose Gemma Concentrate Oil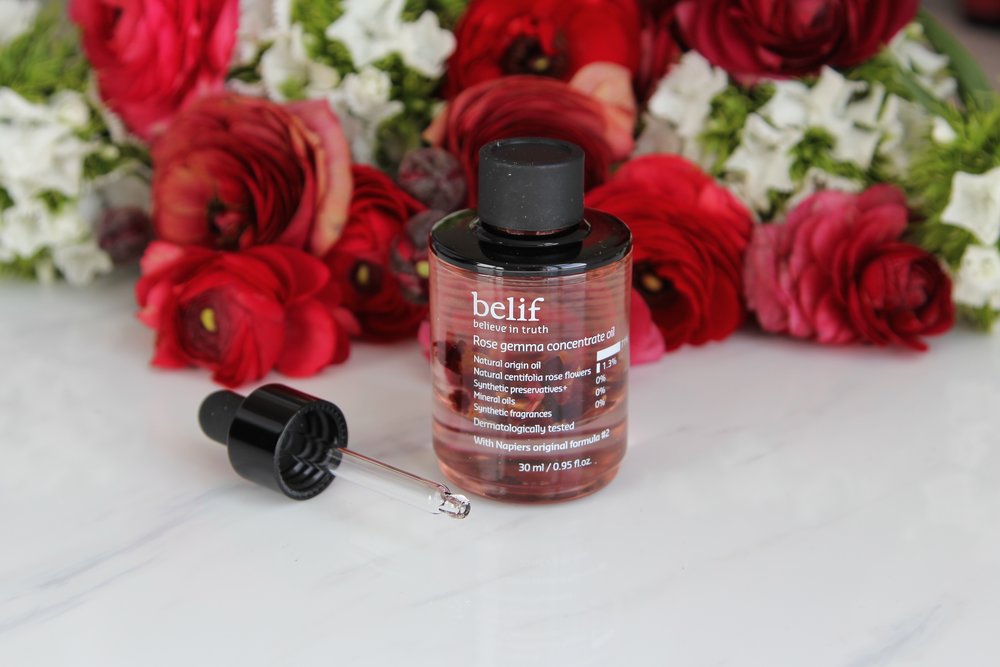 I had seen this come up on beauty blogger SkinfullofSeoul's Instagram feed just before I left for Korea and thanks to her it was on my radar for South Korea. When I saw that this had been launched on day 2 or 3 of my trip to Seoul, I figured that it was meant to be and I just needed to have this in my life. This oil, based on looks alone is just beautiful as it contains actual rose petals inside the product itself. It also smells a pretty as it looks! As many of you know, I have a current obsession with face oils and I am really curious to see what Korean branded face oils are like and how they perform against Western face oils, which generally have a more natural or organic ingredients in their formulation.  
Belif Problem Solution Moisturiser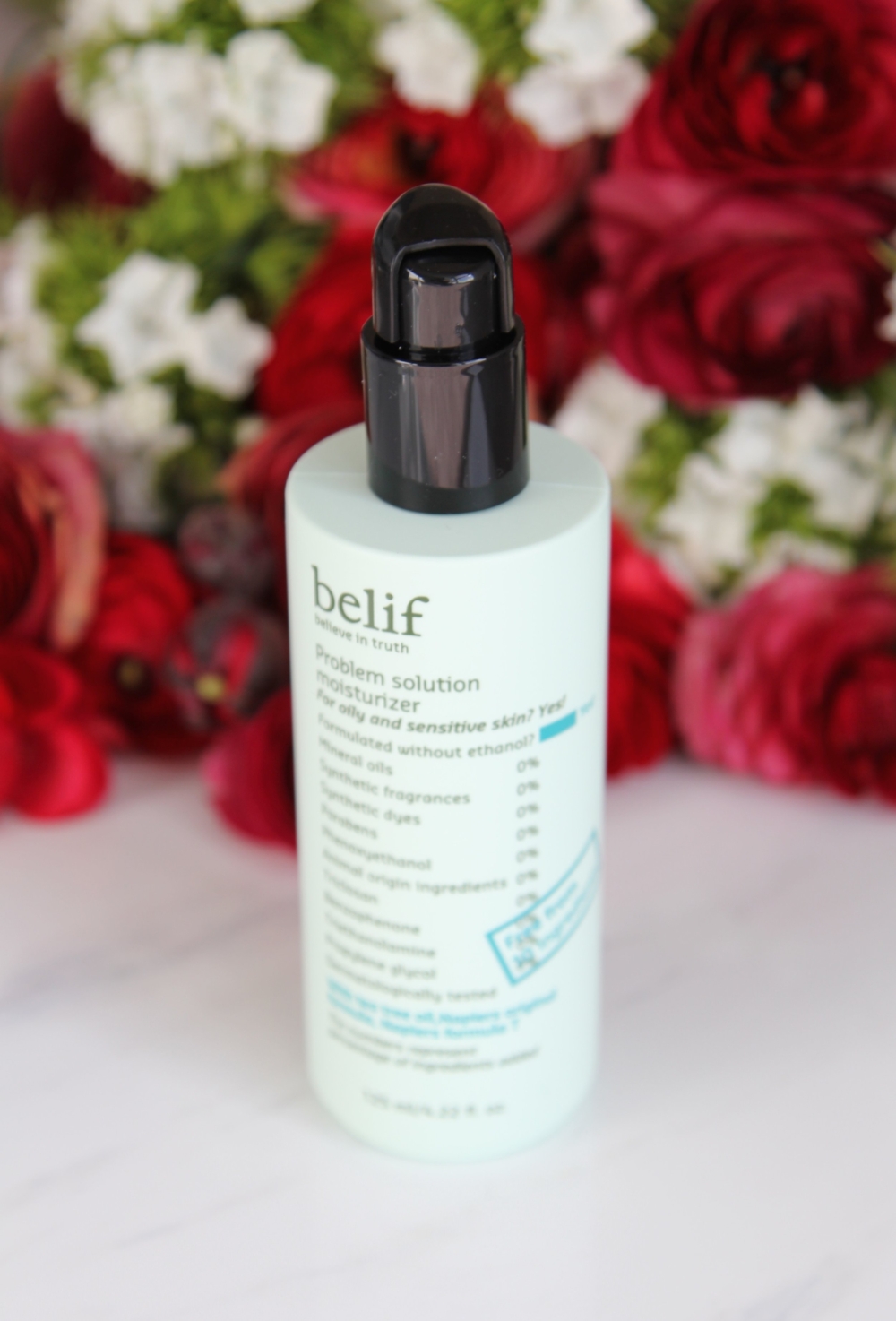 I probably…okay…I didn't really need to buy this but I thought I would purchase this anyway as Belif isn't quite available in Australia and also I just really liked the feel of this in the skin. It has an immediate cooling and soothing effect that reminded me very much of Sunday Riley's Tidal Moisturiser but in a pump form which is something I love. The main selling point of this was that it is formulated for oily AND sensitive skin which I hardly ever see in westernised skincare. I felt like this moisturiser was just calling out my name to try and buy as I feel it is formulated just for me as my skin does get quite oily in summer and my skin can also be crazy sensitive. The texture of this when I played with it in store is incredibly lightweight and sinks in effortlessly into the skin. I don't think I will need to buy another moisturiser for some time as I purchased three in Korea and all three meet my standards of being lightweight and silky smooth on the skin. I believe I purchased this for ₩37 000 which is about AUD$44, which for 100ml is a very good buy for a moisturiser.
Missha Time Revolution The First Treatment Essence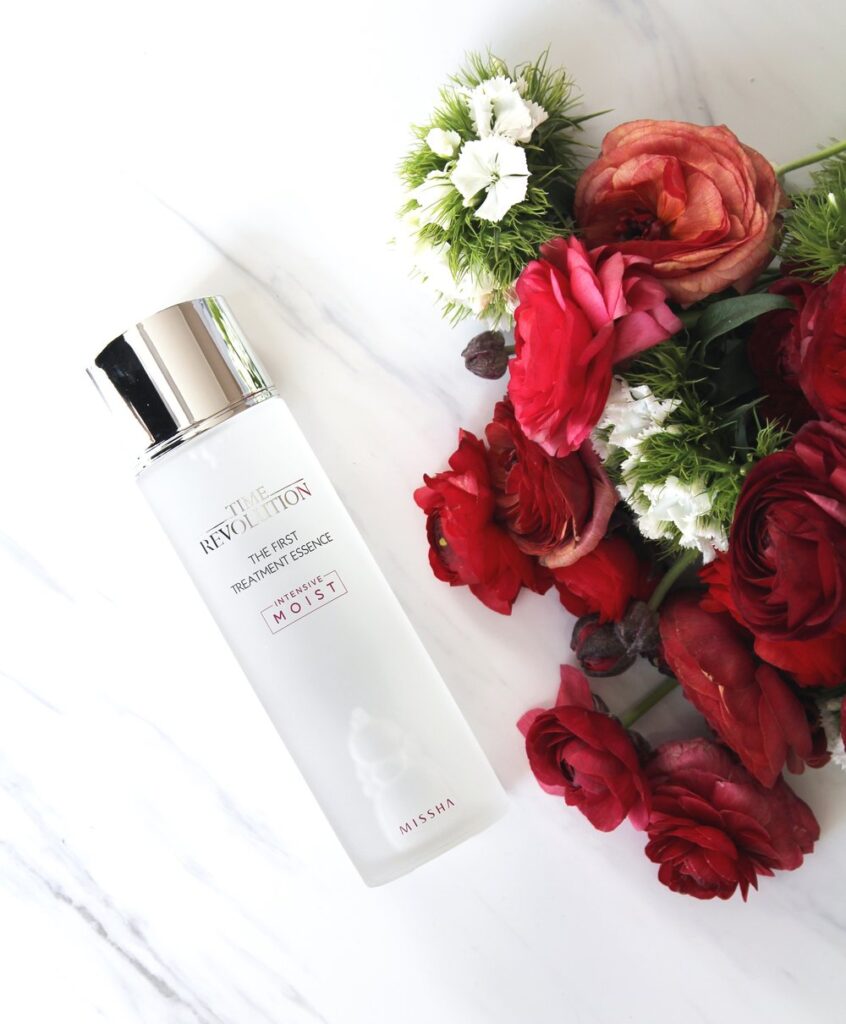 If there is something that is uniquely Korean it is an essence which probably explains why I purchased 3 different essences in my travels in Seoul. This is the extremely popular First Treatment Essence which contains 80% fermented yeast concentrate and has even been hailed as a fantastic SKII Pitera Water dupe. Most people who have tried this has said they have had fantastic results with this, but there are others who have also noted that it has done nothing for their skin. Some people have even gone to say that this performs better than the expensive SKII version and so I find that the reviews and feelings towards this product is quite mixed. From what the sales person in the Missha store has told me, this essence is the newer reformulated version thus it being called Intensive Moist. It is supposed to be more hydrating and it is supposed to penetrate into the skin at a deeper level. I have been enjoying using the SU:M37 Secret Essence so much that I haven't quite cracked this one open yet. I promise I will in the next few weeks as I am super curious to see how it performs. I purchased this for ₩39 000 (from memory) which is a little bit over AUD$45 which I think is great value, especially for the amount that I get and that little bit does go quite a long way with these essences.
Huxley Secret of Sahara Oil: Light and More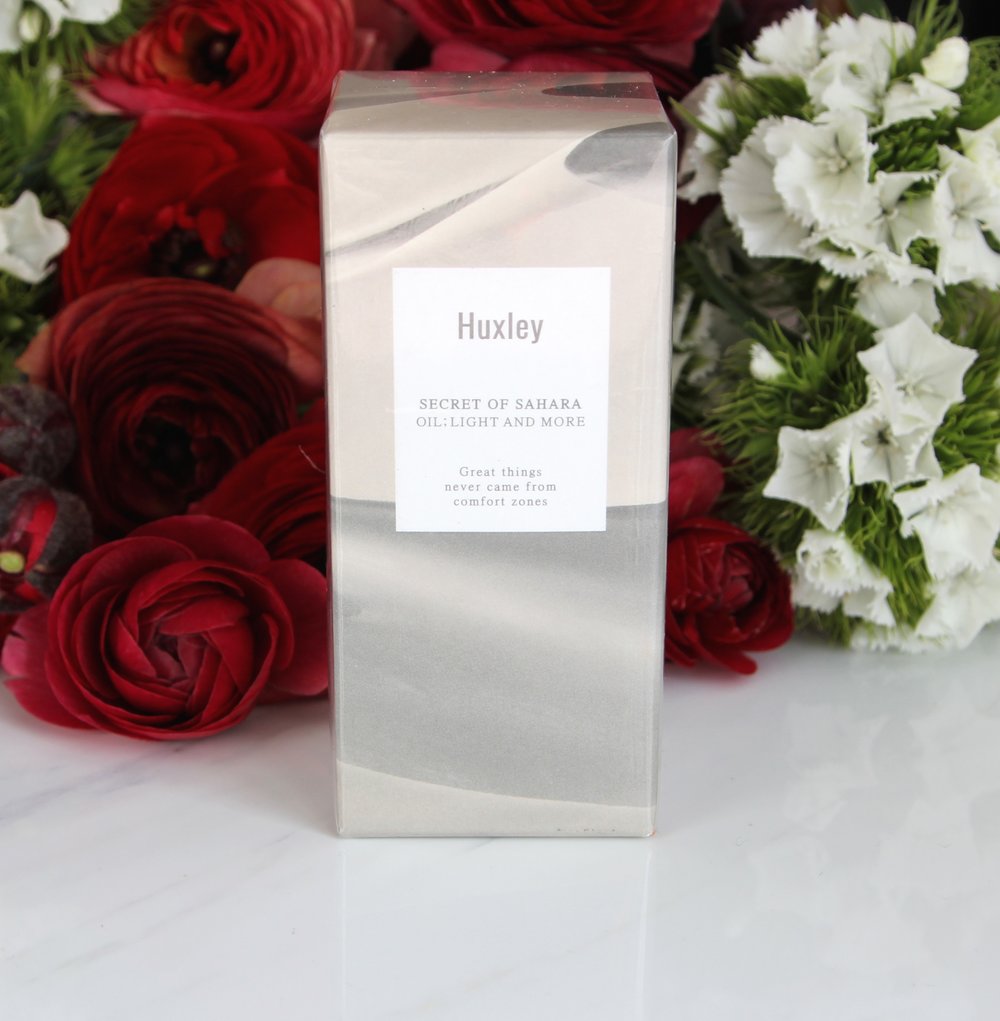 I had spoken about this oil briefly in my Korean Skincare Wishlist post and had mentioned that what drew me to the Huxley brand was their use of prickly pear seed oil and extract which aims to brighten the skin. I haven't found many products that contain prickly pear seed in both the Korean and Western skincare markets, only just a handful of brands with Huxley being one of them. I managed to find Huxley at LOHBS in Hongdae (this store and the store in Garosugil are the larger stores with a wider range of products and brands) for those who are curious where to find it in Seoul. The packaging of this is just so pretty and as you can see I haven't even cracked the seal of this oil open yet! This was
₩49 000 (AUD$57) and they also had a promotion where I received a free full size Toner worth about ₩32 000 making it great value.
Huxley Secret of Sahara Toner: Extract It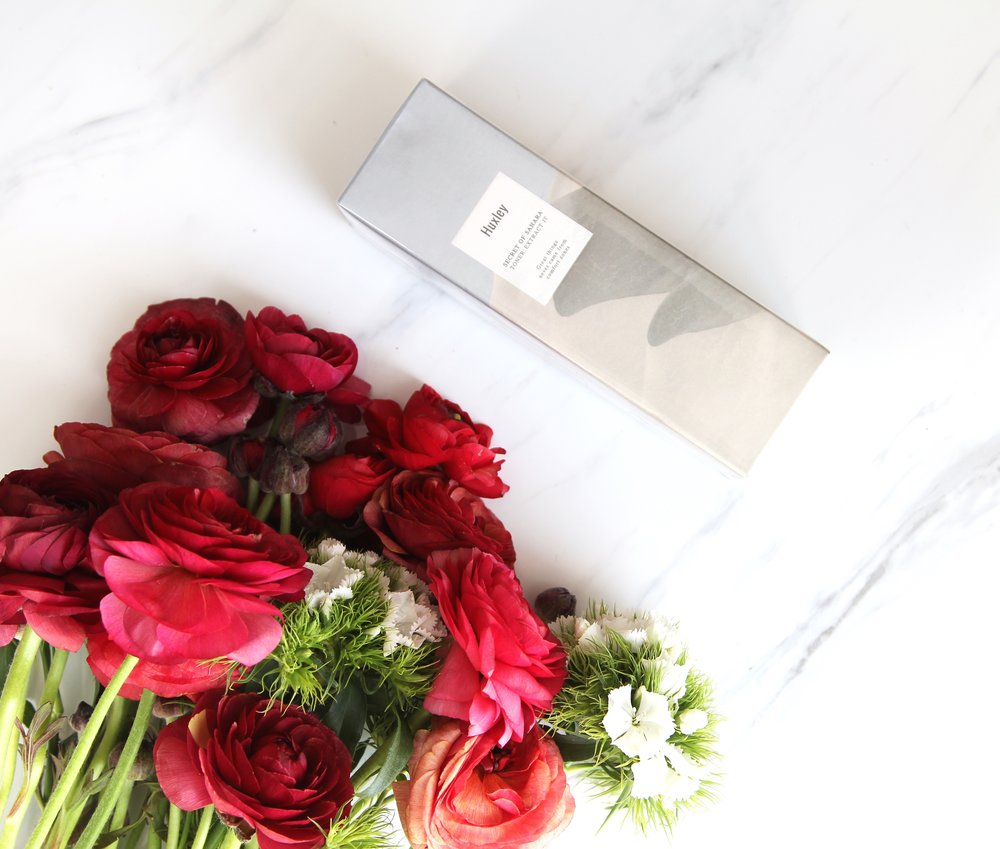 As mentioned above, this toner was not purchased but instead a very generous gift with purchase. According to the Huxley Korea website, this contains 90% Prickly Pear water in its formulation. Whilst there are synthetic ingredients in the ingredients list, there is no alcohol denatured or drying alcohols present in the formulation. I would never have purchased this otherwise but getting it as a bonus gift was a great little surprise for me.
Cremorlab Cleansing Veil Cleansing Wipes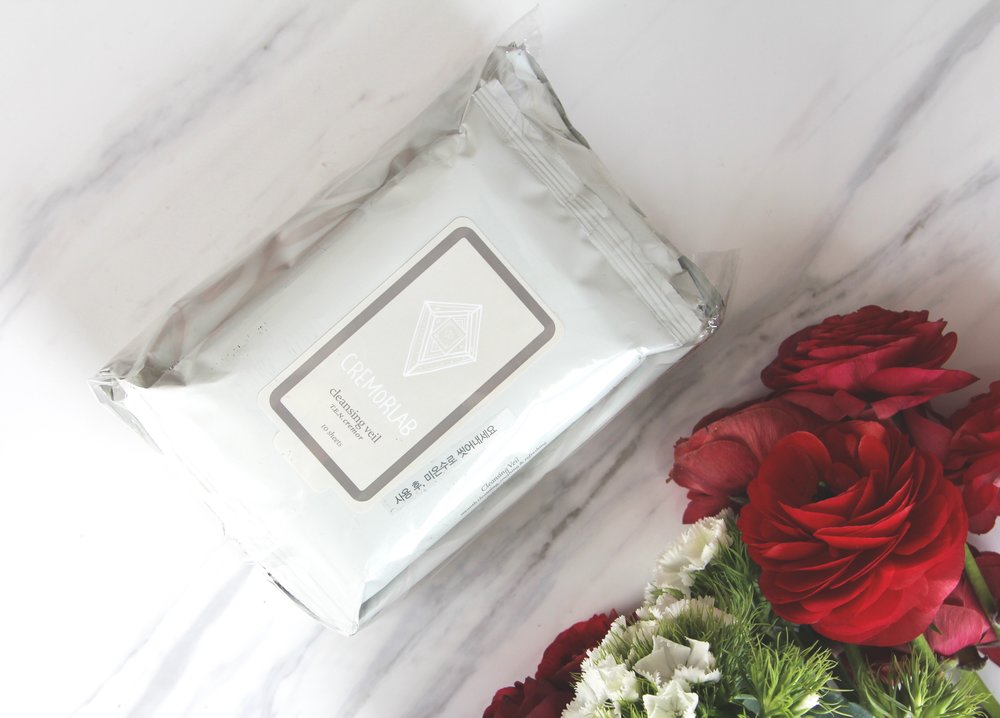 For those curious where to find Cremorlab in Seoul, it can be found at some LOHB locations such as Hongdae, Garosugil and the concession store found inside the Lotte Mart at Seoul Station. I was so surprised when I saw these wipes at the price of ₩9 500 (AUD$12) as I thought it was such a bargain. I don't normally use wipes in my daily routines but I will admit that face wipes are so handy after work when you go straight to the gym (in my case, when I return back to my boxing classes…I promise I will start that soon) or whilst travelling. When I looked at the ingredients list of these, there were no major ingredients that would cause me any concern and at the price point they were at (in comparison to how much some retailers sell them for) I thought I would just pick up a pack anyway.
For those curious, the ingredients list is the following:
Water, Propylene Glycol, Cocamidopropyl Betaine, Glycerin, Polysorbate 20, Onsen-Sui, Panthenol, Chlorphenesin, Sodium Hyaluronate, Aloe Barbadensis Leaf Juice, Tocopheryl Acetate, Butylene Glycol, Camellia Sinensis Leaf Extract, Fucus Vesiculosus Extract, "Hamamelis Virginiana (Witch Hazel) Bark/Leaf/Twig Extract", Rosmarinus Officinalis (Rosemary) Extract, Portulaca Oleracea Extract, Helianthus Annuus (Sunflower) Extract, Chamomilla Recutita (Matricaria) Flower Extract, Argania Spinosa Kernel Oil, Centella Asiatica Extract, Gelidium Cartilagineum Extract, Methylchloroisothiazolinone, Methylisothiazolinone, Polyaminopropyl Biguanide, Fragrance
Leaders Insolution Coconut Water Gel Sheet Masks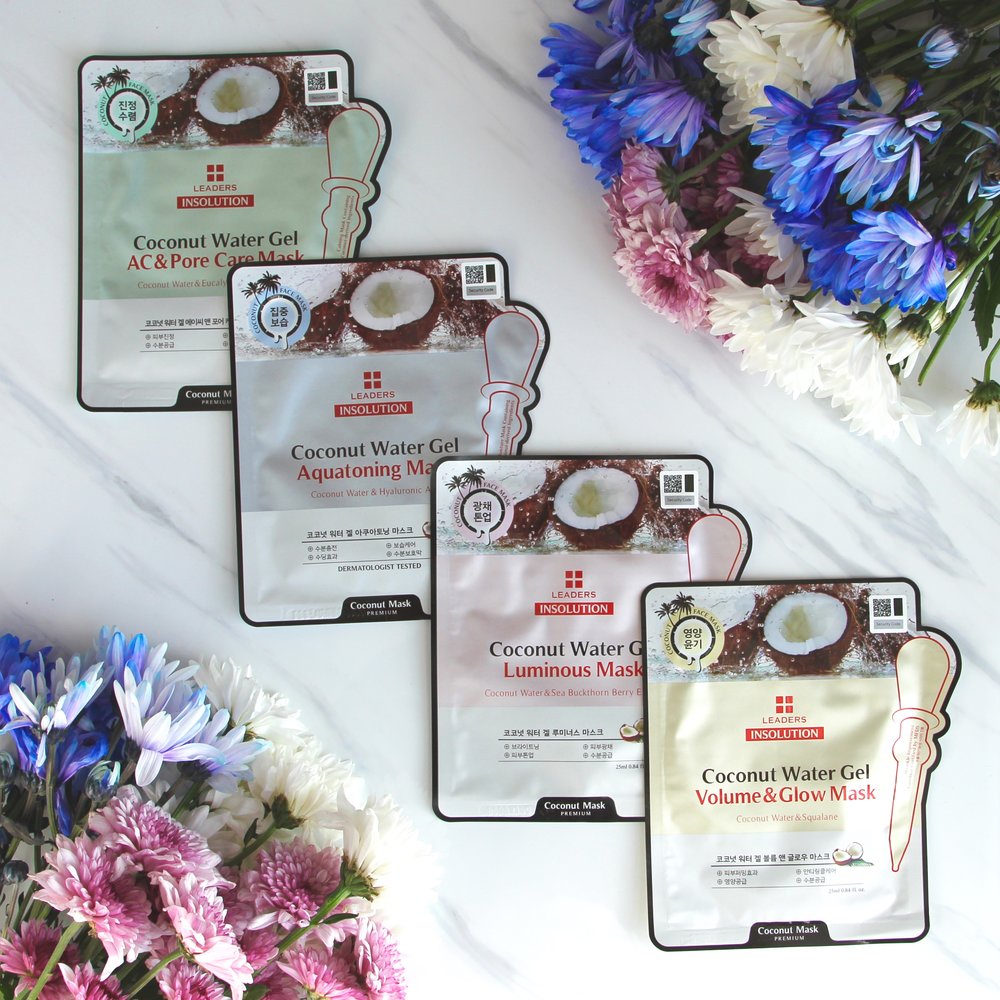 The Leaders Insolution Coconut Water Gel Sheet Masks are something I should have picked up more of when I was in Seoul as they were on sale at Watsons for half the price at ₩2000 (and a quarter of the price they retail here in Sephora Australia). I wrote about how much I have been enjoying these masks in my recent September Favourites post as the ingredients of these are non irritating to my skin and the these just provide my skin with so much hydration. I also love the fact the actual sheets are also made of fermented coconut and that Leaders Insolution are incredibly generous in terms of how much serum the provide with each mask. These are so cost effective and do give some great results. I purchased about 15 of these masks and really, I should have bought 15 more!
There you have it, this is my haul from Seoul! I haven't tried many of the products from my haul yet so I would love to hear your feedback if you have tried any of these products before. What did you think? Is there anything that you would love me to review first? Looking forward to hearing your thoughts in the comments section below!