Dr. Barbara Sturm Cleanser Review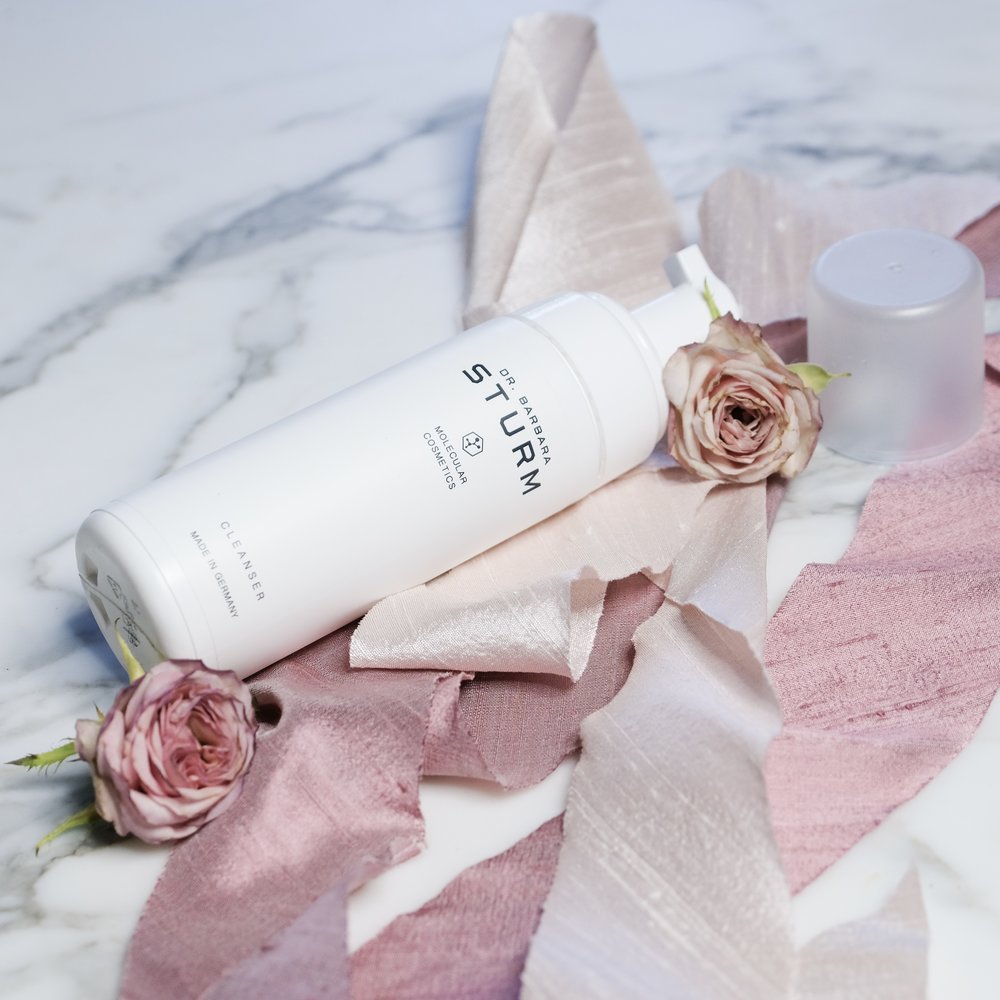 I think it is pretty safe to say that many of us understand the importance of cleansing the skin and how integral it is to keeping skin healthy. Choosing the right cleanser, as I have learnt is much more than 'just cleaning' the skin, cleansers play an important role in keeping the skin balanced and healthy. I have learnt that ingredients and strenuous formulation play a key role in creating a fantastic cleanser and that all cleansers are not made equal. Some cleansers can be harsher than others, thus damaging the skin's structure and causing damage such as redness, dryness, breakouts and inflammation on a deeper, cellular level. Since understanding this, I have become much more careful of the cleansers that I use in my routines.
I recently became quite interested in the Dr Barbara Sturm skincare line due to Barbara herself and her impressive medical background (she is a highly successful orthopaedic surgeon). What interested me most in Dr Sturm's line is perhaps her philosophy in skincare and the goals of healthy skin. Dr Sturm's skincare line has a huge focus in anti-inflammation in the skin. In an interview with Instyle magazine, Dr Sturm says "From my scientific work I knew that inflammation was responsible for most skin conditions – from ageing to wrinkles, enlarged pores, eczema, acne, uneven pigmentation, etc. That's why one of the three pillars of my skin care line is anti-inflammation". Dr Sturm's other two pillars of her skincare philosophy are telomerase activation (an enzyme which has an effect on skin ageing) and hydration. Using her understanding of skin on a molecular level, Dr Sturm has been able to harness the most advanced ingredient science and using her signature ingredient Purslane (a potent natural anti-ageing herb) to create a minimal skincare line that focuses on optimal skin health. Her line is simple and uncomplicated, yet it is packed with ingredients that have a real focus on the anti-inflammation of the skin's cells, thus delivering not only clear and balanced skin but also healthy skin cells.
This approach to skincare was quite unique and so interesting for me that I went out and purchased the Dr Barbara Sturm Cleanser (the first of a few Dr Barbara Sturm products I have purchased). Using what I knew about cleansers, I wanted to see how the Dr Barbara Sturm Cleanser performed and I have to say, I am quite impressed with the results.
What Is It?
Quite simply the Dr Barbara Sturm Cleanser is foaming cleanser that when dispensed comes out as a light, airy mousse.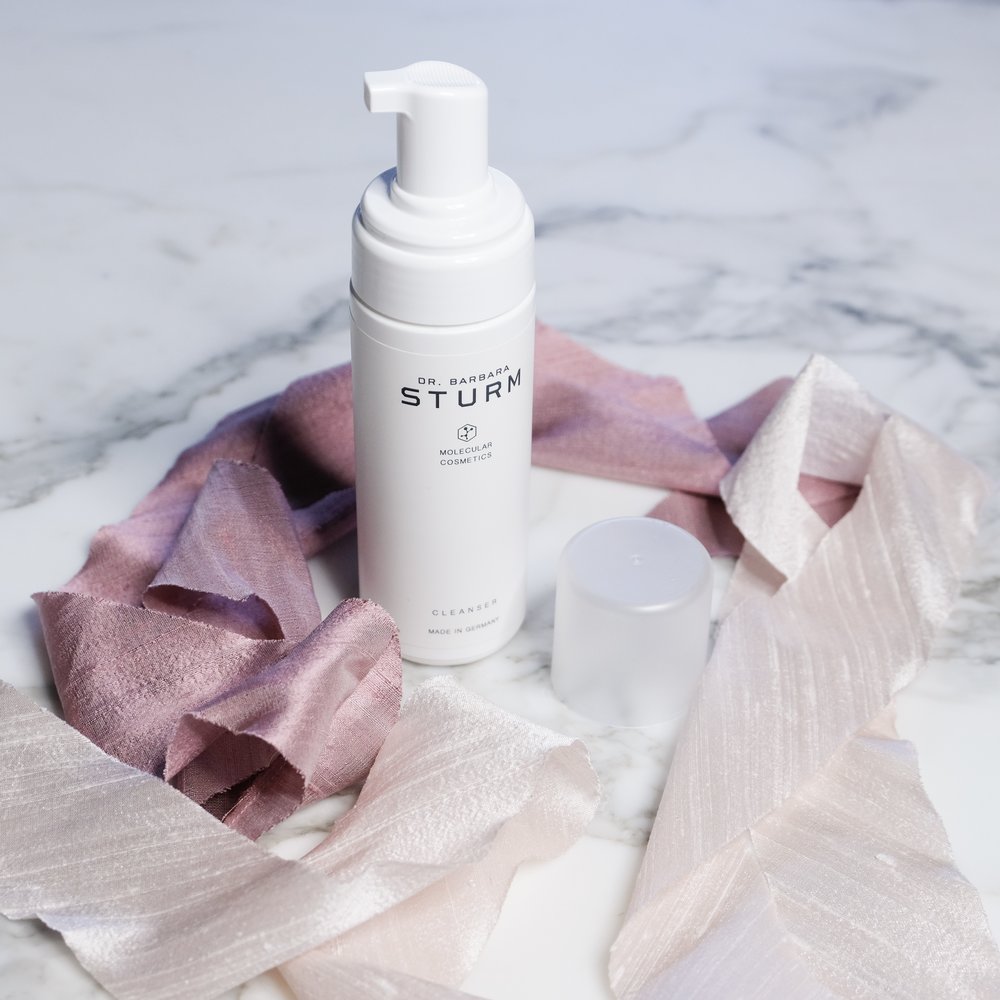 What Does It Do?
The Dr Barbara Sturm Cleanser aims to give the skin a gentle yet deep cleanse without causing damage or stripping the skin of its natural oils.
Ingredients:
Water (Aqua), Aloe Barbadensis Leaf Juice, Panthenol, Urea, Lactobacillus/Portulaca, Leracea Ferment Extract, Citric Acid, Benzyl Alcohol, Phenoxyethanol, Potassium Sorbate, Salicylic Acid, Leuconostoc/Radish Root Ferment Filtrate, Tocopherol, Pantolactone, Sodium Benzoate
My Thoughts:
I have a love/hate relationship with foaming cleansers, as it actually quite hard to find one doesn't leave the skin feeling squeaky clean. I find that it is far too easy to find a cleanser that is just too harsh on the skin due to its formulation and high pH levels. In saying that, the foaming cleansers that I have found work for my skin, I absolutely love and the Dr Barbara Sturm Cleanser is one of these.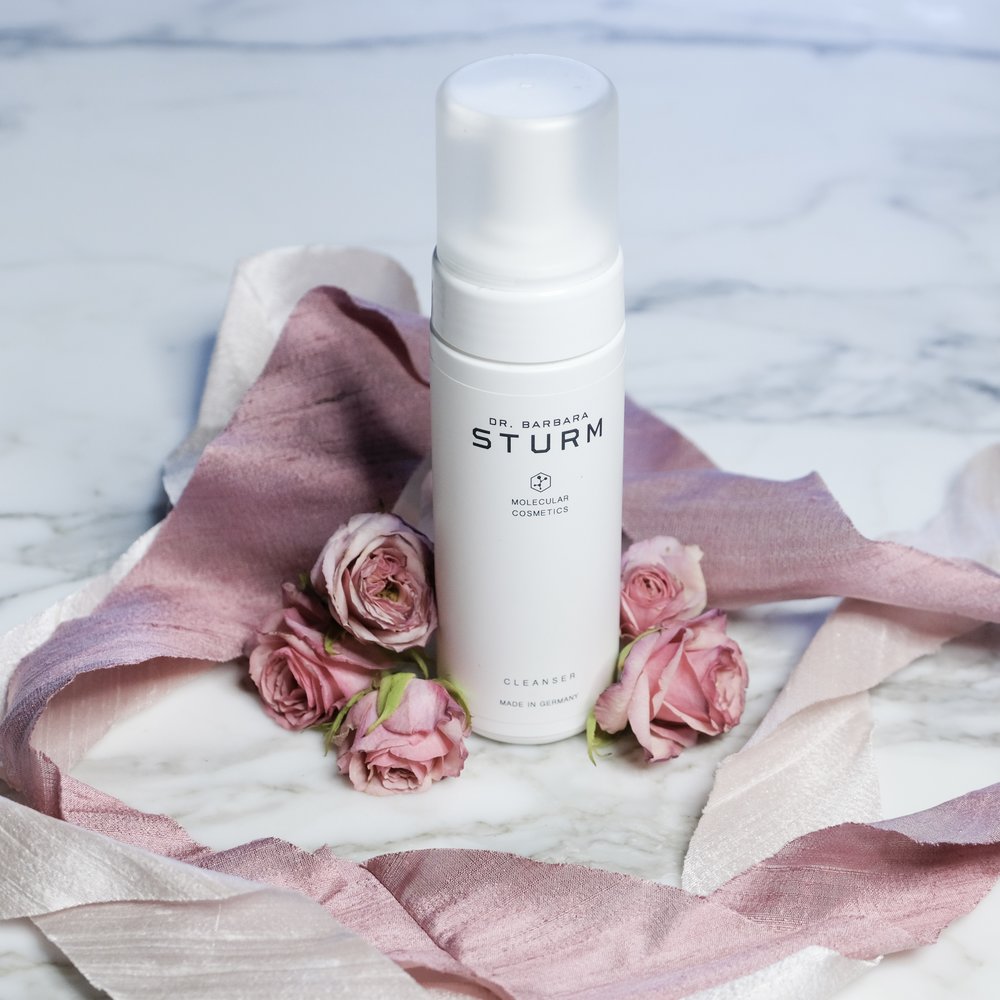 Over the past few years, I have started to learn the importance of pH and appreciated the expertise in formulating skincare products. For those that aren't aware, the pH in a cleanser can be quite an important factor, as cleansers with a high pH can actually do more harm than good, essentially stripping away the natural oils of the skin, affecting the skin's acid mantle and overall ruining the skin's natural pH balance. Upsetting this balance can cause issues such as breakouts, redness, dry skin and even accelerated ageing. Having a pH balanced cleanser helps to keep the skin healthy, clear and protected, working with the skin to cleanse (to read more in-depth about pH, cleansers and the skin, I suggest reading this). When doing a pH test on the Dr Barbara Sturm Cleanser, I found that in my 5 tests I measured a pH of 5.3 to 5.5 – a gold standard level in cleansers. This is most likely one of the factors in why this cleanser felt so calming and gentle on the skin, helping to feel more balanced on my complexion rather than tight and squeaky clean. 
With any Dr Barbara Sturm product, there is a lot science behind her formulations and her simple yet effective ingredients list is a real testament to that. Aloe Vera is a renowned ingredient for helping to calm the skin and reduce redness. Studies have shown that aloe vera has promising results with reducing inflammation of the skin as well as helping with wound repair. Panthenol is a form of Vitamin B that helps to attract and hold moisture into the skin, working well to keep the skin feeling and looking hydrated and also makes up some of the first ingredients in this cleanser, Urea is another ingredient that is featured in the Dr Barbara Sturm Cleanser and is an organic compound that works as a humectant for the skin. It works as an active natural moisturising factor which helps to keep the skin hydrated and protected. Purslane Extract, Dr Sturm's signature ingredient, of course, makes an appearance in this cleanser. This extract helps to boost the skin's health and prevent inflammation and to slow down the signs of ageing as it is very rich in antioxidants, including vitamins A, C and E, as well as glutathione, an immune-system booster. Purslane extract also can help to treat skin allergies, reducing inflammatory responses such as acne and can also help to improve conditions such as eczema, dermatitis and skin pruritus.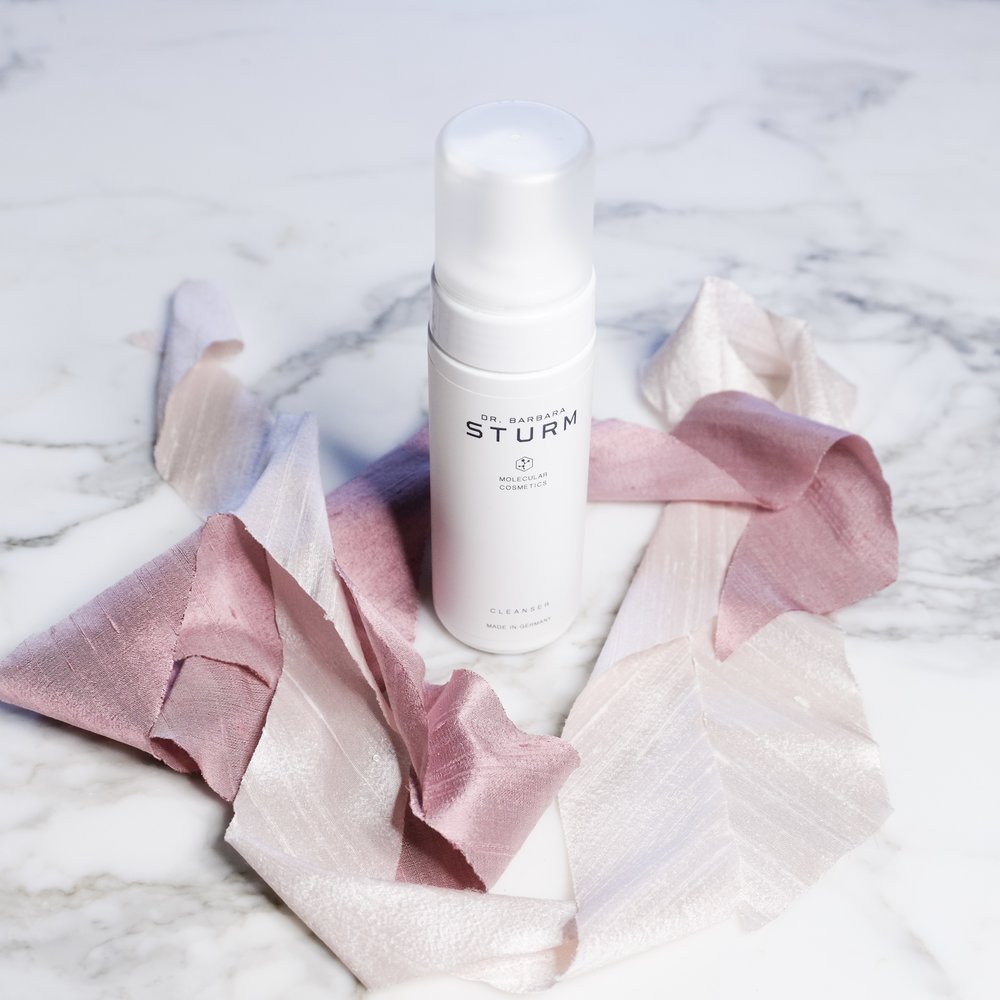 What I have really enjoyed about Dr Barbara Sturm's Cleanser is that when dispensed, the cleanser itself comes out as a beautiful, light, airy foam (comparable to the froth on your latte or cappuccino). This makes it quick, easy and enjoyable to use on the skin as no lathering is required – you can literally dispense into the palm of the hands and begin cleansing the skin straight away. It's this ease of use that makes the Barbara Sturm Cleanser a favourite to use in the morning (who doesn't value those extra few moments of sleep) and also as an easy second cleanse in the evening. When applied, this cleanser feels like a cloud on the skin, its soft and light mousse texture makes it very comfortable and enjoyable to massage into the complexion. This can apply to the skin dry or applied with the skin damp, depending on your own preference. For myself, I like to apply this on dry in the morning and damp in the evening as a second cleanse.
In terms of performance, I found that the Dr Barbara Sturm Cleanser does not disappoint. For a foaming cleanser, it leaves the skin feeling clean, refreshed and comfortable. I get no feeling of tightness and instead skin looks and feels balanced. I find that this does give a deeper cleanse than most of the foaming cleansers I have used, making it great for those who have slightly more oily complexions or when skin is feeling more decongested. My skin is visibly clearer and also much more calm in areas which may have any redness or inflammation (angry spots anyone?). In terms of makeup removal, this performs surprisingly well. I did not expect the Dr Barbara Sturm to be able to remove my makeup the way it did. When using this as an experimental first cleanse, I found that this cleanser actually does remove most of my foundation, bronzer etc and the only residue that really remained was my eye makeup. Having said that, I still prefer to use this as a second cleanse but do enjoy using this on little to no makeup days as it will remove impurities.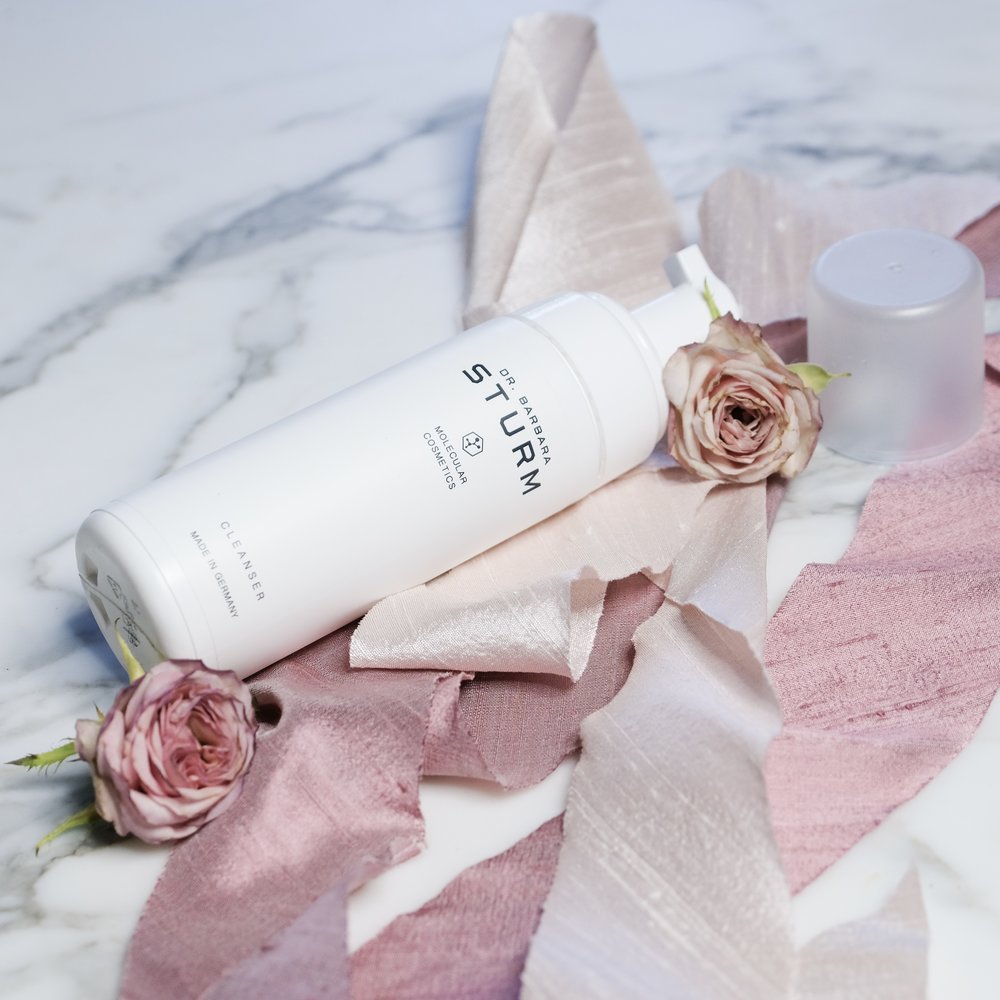 When it comes to packaging, the Dr Barbara Sturm Cleanser cannot be faulted. This cleanser comes in an airtight bottle with a pump mechanism. To dispense the cleanser, all that is required is a few shakes and pump to reveal the beautiful airy foam. The mechanism is not only hygienic, it also makes it so easy to travel with and to use. It is completely fuss-free and perfect for someone who is on the run or just likes things to be kept simple yet effective. In terms of scent, the whole entire Dr Barbara Sturm line is fragrance-free, the Cleanser included. For those with quite sensitive skins or those who are sensitive to scent, the Barbara Sturm Cleanser is something to look into and definitely consider. The cost of the Barbara Sturm Cleanser definitely puts it in the more luxurious price range, however, I find that a little goes a long way with this and that the 150ml cleanser does last some time.
Overall, I have really enjoyed using the Dr Barbara Sturm Cleanser due to its gentle, purifying capabilities that help to keep my skin feeling calm and balanced. It is a fantastic foaming cleanser and is definitely one of the better ones I have come across due to the fact it does cleanse the skin quite thoroughly without stripping the skin of its natural oils.
Repurchase YAY or NAY: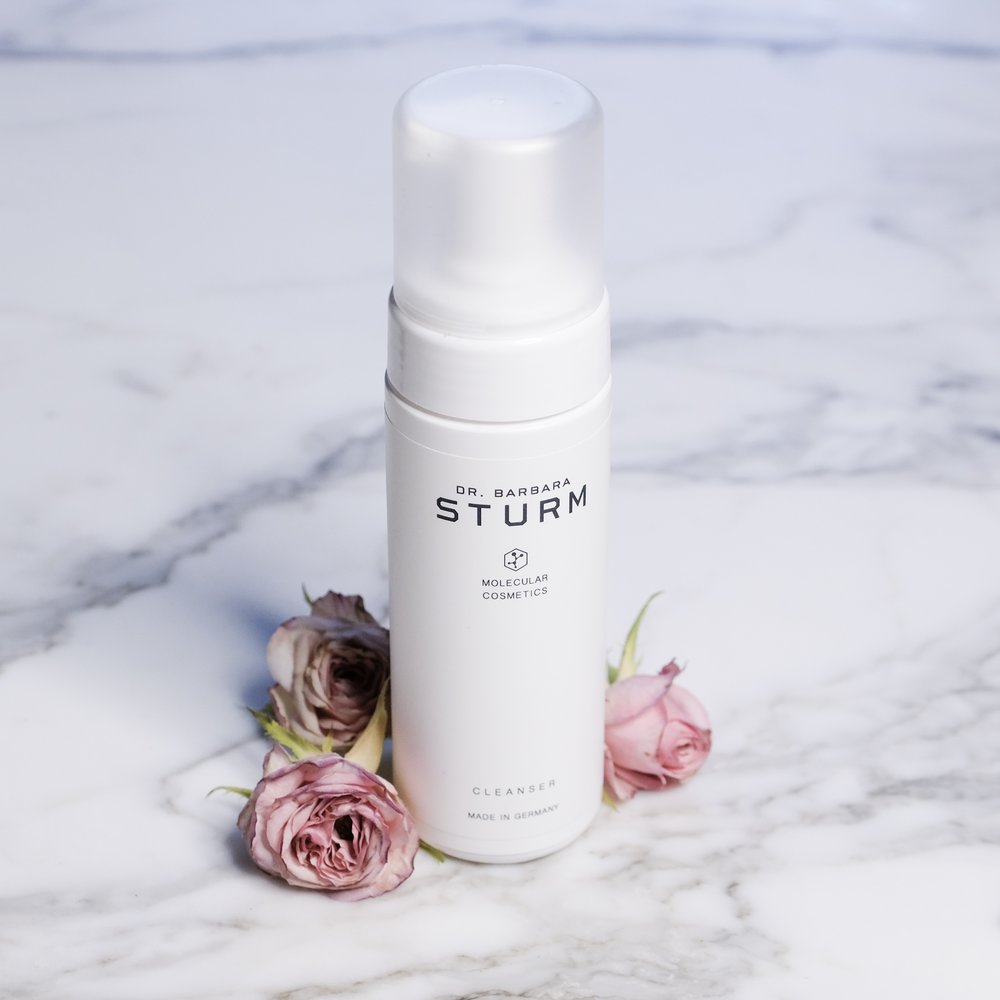 I would definitely repurchase the Dr Barbara Sturm Cleanser again. It really has been a fantastic morning and second cleanser and I absolutely enjoy using this – not only for how it leaves my skin looking and feeling but also just because it's so easy. It really is a testament to Dr Sturm's skincare philosophy – scientifically backed products that are simple and easy to use. This cleanser is exactly that.
Have you tried anything from the Dr Barbara Sturm line? What did try and what were your thoughts? I would love to hear in the comments section below.