Tatcha's The Pearl Tinted Eye Illuminating Treatment (Review)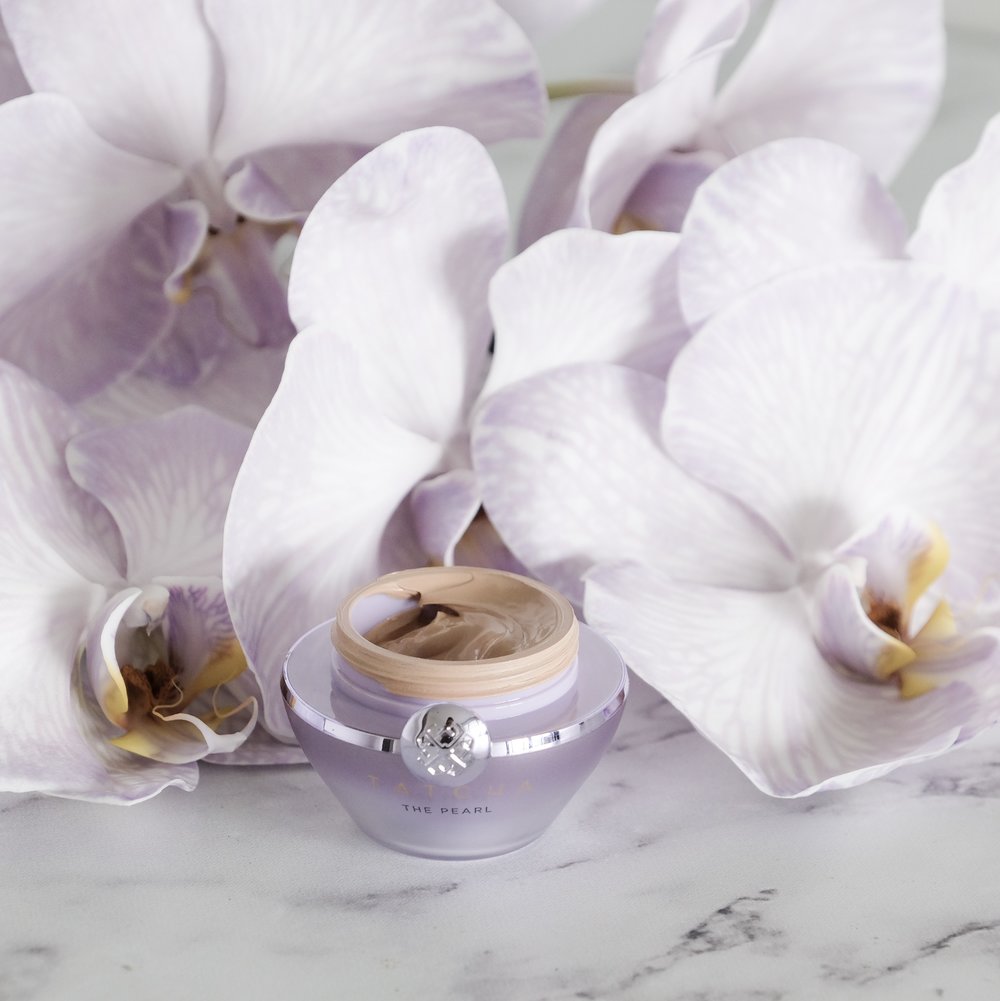 Wow…it's been a while, hasn't it? I haven't posted on the blog for over a month! Life has been busy and I have been enjoying a little bit more downtime on my weekends. I work full time during the week and find that sometimes, especially last month – I just needed that little bit more time for my family, friends and of course to myself. Anyways, I do promise I will be back to posting at least once a week very soon!
Whilst I haven't been blogging as much, things are pretty much business as usual on my Instagram and one request that I have seen quite a lot of are my thoughts on the Tatcha's The Pearl Tinted Eye Illuminating Treatment. Ladies (and gents!) I heard you and I think I have been using the product long enough to let you know my thoughts on this little beauty.
In a nutshell – The Pearl Tinted Eye Illuminating Treatment has been making a regular appearance in my skincare routine for good reason – its a perfect quick fix to those horrid panda eyes when you get little sleep. The concept of this is quite simple really – an eye treatment and concealer in one and its perfect for the lazy girl like me. Read on to find out what I really thought of this.
What Is It?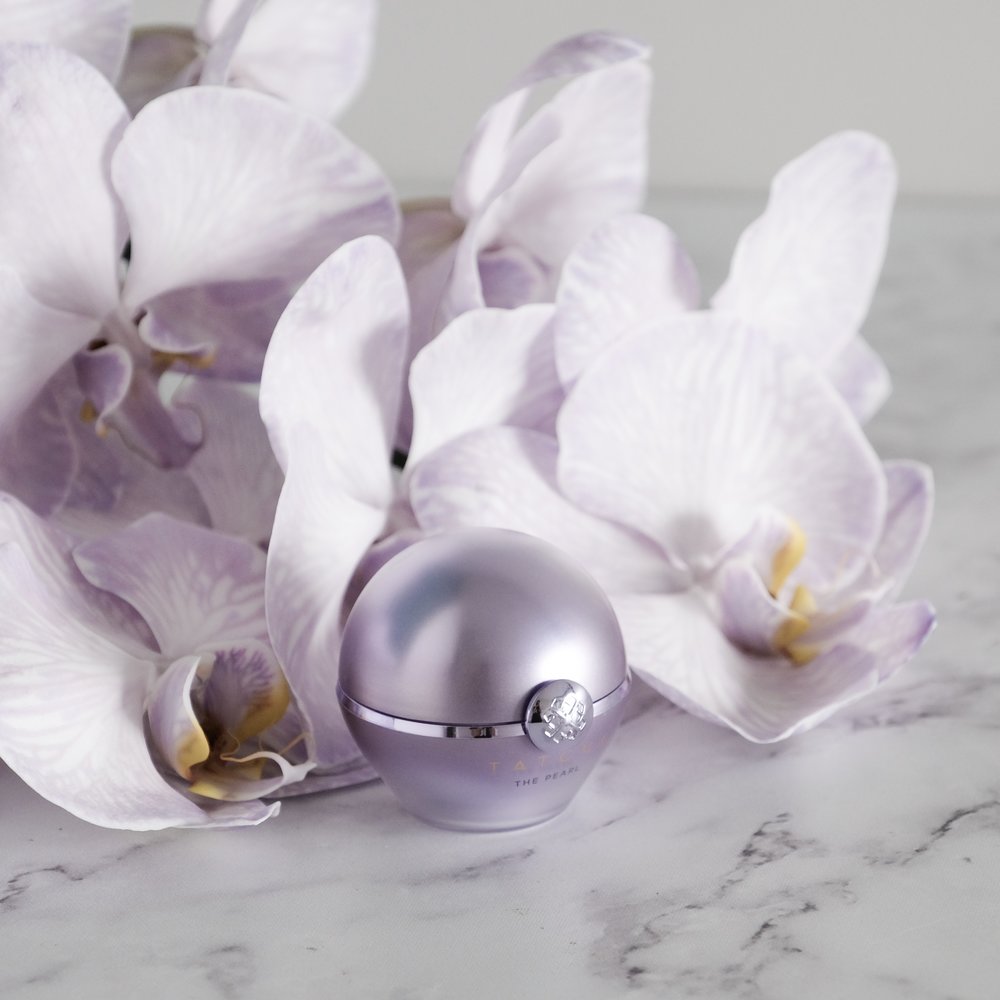 The Tatcha Pearl Tinted Eye Illuminating Treatment is described as "a tinted treatment that awakens eyes with a pearl-like lustre, hydrates and reduces the look of dark circles and wrinkles — instantly and over time".
What Does It Do?
This little pot of gold from Tatcha is probably best described as a 2 in 1 product, as it provides the hydration and plumping effects that I would expect from an eye cream or eye serum yet it gives the brightening and illuminating effect that I would expect from a concealer for my undereye area.
Ingredients:
Aqua/Water/Eau, Butylene Glycol, Diphenylsiloxy Phenyl Trimethicone, Diglycerin, Glycerin, Cyclopentasiloxane, Dimethicone, Silk Powder, Hydrolyzed Silk, Sericin, Hydrolyzed Conchiolin Protein, Saccharomyces/Camellia Sinensis Leaf/Cladosiphon Okamuranus/Rice Ferment Filtrate*, Niacinamide, Royal Jelly Extract, Lonicera Japonica (Honeysuckle) Leaf Extract, Rosa Canina Fruit Oil, Geranium Robertianum Extract, Caesalpinia Spinosa Fruit Extract, Persea Gratissima (Avocado) Oil, Prunus Armeniaca (Apricot) Kernel Oil, Macadamia Ternifolia Seed Oil, Kappaphycus Alvarezii Extract, Sodium Hyaluronate, Pentylene Glycol, Propanediol, Sodium Citrate, Hydrogen Dimethicone, Peg-9 Polydimethylsiloxyethyl Dimethicone, Dipentaerythrityl Tri-Polyhydroxystearate, Dimethicone/Phenyl Vinyl Dimethicone Crosspolymer, Dimethicone/Peg-10/15 Crosspolymer, Sodium Chloride, Triethoxycaprylylsilane, Ethylhexylglycerin, Natto Gum, Mica, Aluminum Hydroxide, Phenoxyethanol, Alcohol. [+/- Titanium Dioxide (Ci 77891), Iron Oxides (Ci 77491, 77492, 77499), Synthetic Fluorphlogopite]
*Hadasei-3
My Thoughts: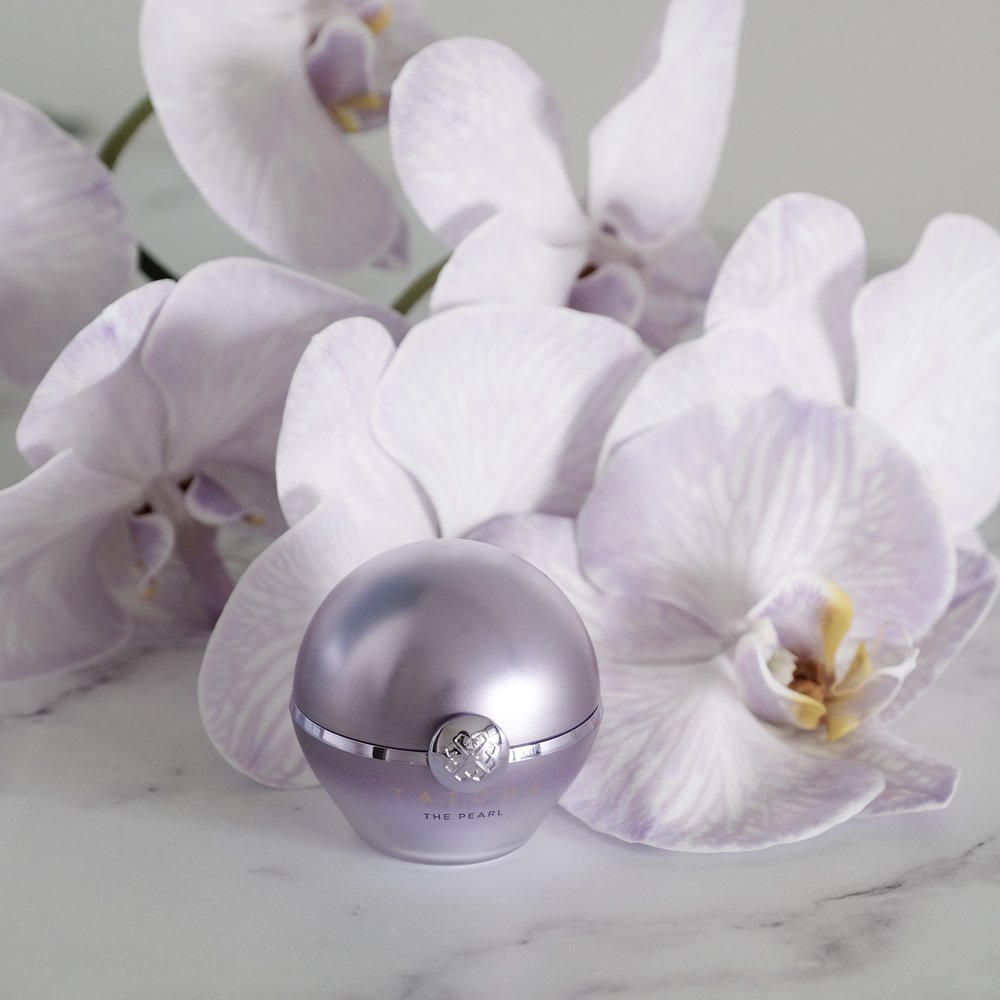 From its launch, I was always interested in Tatcha's The Pearl Tinted Eye Illuminating Treatment. For me, it sounded like the perfect solution to my lazy girl ways – I could save time and skip the step of concealer as this would act as my eye treatment and conceal all at once. It was such a simple yet ingenious solution! Concealer is always something that I struggle with, it takes me forever to apply (I can never get the right ratio, often applying too much or too little) and sometimes I find that concealers can settle into my skin…not very flattering! In terms of eye treatments, I have tried and tested many and dark circles is something I don't really expect these treatments to help with. Let's be realistic, no cream or serum that promises to fade away those genetic dark circles is going to help – hydrate, fine lines and de-puff yes, but to magically make them disappear permanently- well I would like to call BS on that. However, due to the combination of both makeup and skincare – the Pearl definitely was able to perform on all these levels for me, making it staple in my morning routines – especially when I haven't really slept.
If there is one thing that Tatcha always gets right – it is their textures and The Pearl is no different. Upon application, Tatcha's The Pearl Tinted Eye Illuminating Treatment feels immediately cooling and lightweight. The texture reminds me very much of their Water Cream – very light and airy. A little word of warning though, the smallest bit can go a VERY long way with The Pearl, only a little dab with a spatula (or pinky finger) is all that is needed with this eye treatment as once this is applied to the skin, the formula spreads and covers a vast amount of skin. For those who are unsure at where this would sit in a typical skincare routine, I personally apply this as the last step before my moisturiser. Once applied and dabbed onto the eye area, the first thing you will notice is the immediate brightening appearance of the under eye area. The use of the pigments (light-refracting pearl pigments) gives the under eye area an immediate luminosity. For me, it makes my under eye area dramatically brighter and I find that it hides very well the fact that I don't get enough sleep. I have a medium skin tone and the colour Soft Light works quite well for me, even if it does look a little dark in the jar. In terms of longevity, I find that the colour doesn't last all day for me and by around 3 pm its disappeared. Let be honest though, at that stage of the day I am not really fussed and would just like to be home already! For me, what I love about The Pearl is that the 'concealer' aspect of this product does not settle into the skin around eyes and that the coverage it provides is fantastic. I find that this really brightens my under eye area to make me look immediately more awake and hides those dark circles quite well.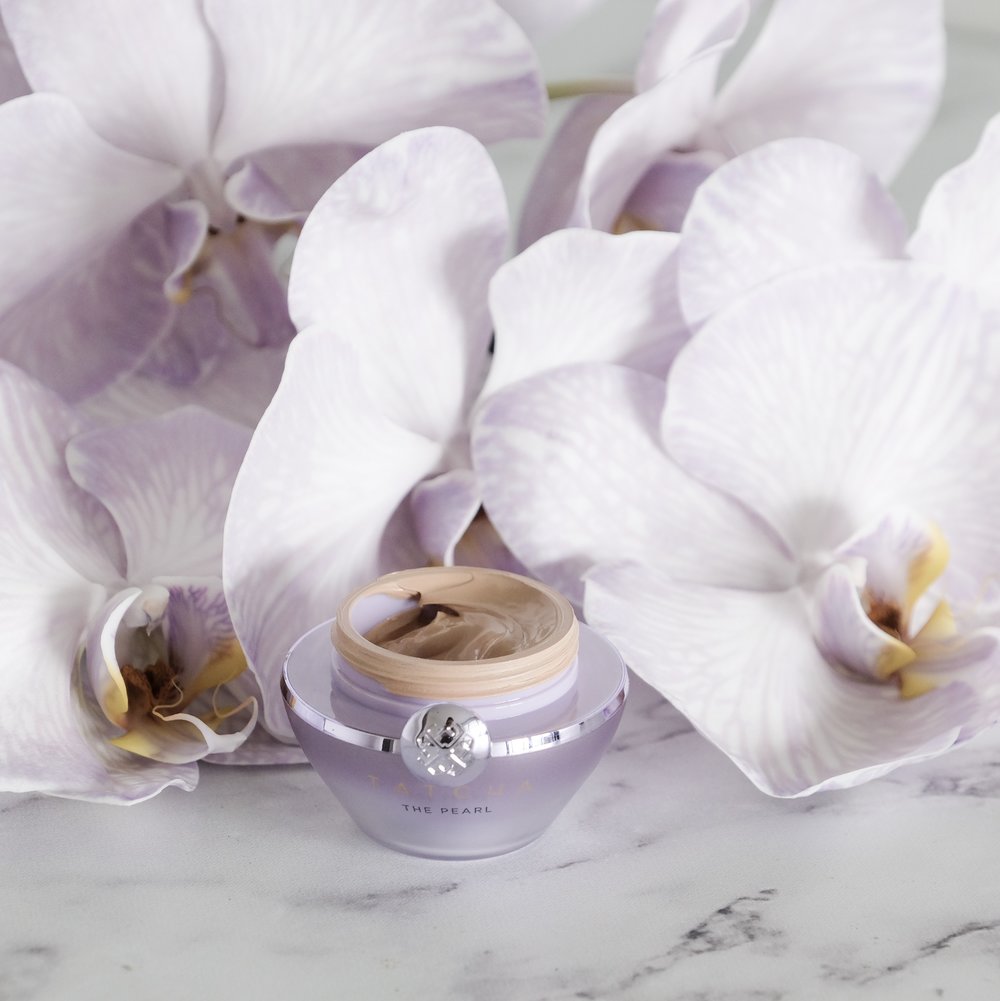 The skincare aspect of Tatcha's The Pearl Tinted Eye Illuminating Treatment was what I expected of this cream. Tatcha is a firstly a skincare brand after all, so I did expect some results in this area. The one must for me with any eye treatment is hydration, as my eye area is prone to being quite dehydrated and at times quite sensitive (yay to allergies). I was very happy to find that Tatcha's The Pearl does not disappoint when it comes to hydrating around eyes. Where the 'make up' part of The Pearl does not last all day, the skincare aspect most certainly does and I find that my eye area which often is parched looks hydrated and plump throughout the day. Due to the lightweight texture and cooling effect of the cream itself, I find that it also does well to de-puff the under eye area, so whilst it doesn't help me with dark circles, in the long run, it does help with factors that can make dark circles look worse. I also found that the skin underneath my eye area can also tolerate this cream quite well under all circumstances – everything from a normal skin day to days where my allergies are kicking in. For me, I find this a godsend as sometimes, some eye treatments can just be that little too 'much' due to actives, often leaving my eye area even more irritated. I don't get this at all with The Pearl. Continued use of this product is supposed to address issues such as dark circles and fine lines and wrinkles. For me, the Pearl doesn't quite perform in terms of 'reversing' dark circles permanently – but for me, no eye cream can. However, it does handle plumping and hydrating the under area quite well and I do think with continued use, those small fine lines have started to plump itself out due to this eye treatment's fantastic hydrating qualities. The Pearl also does contain some great tried and true actives, with Niacinamide sitting 11th on the ingredient's listing. I love Niacinamide as it's an ingredient my skin loves due to its brightening capabilities. Tatcha's The Pearl Tinted Eye Illuminating Treatment also contains Tatcha's proprietary blend of green tea, algae and rice (Hadasei-3™) which have protecting, hydrating and nourishing properties respectively. This blend is a signature of the Tatcha brand and it goes into most of their products, giving the skin the protection, hydration and nourishment it needs.
In terms of packaging, there is no doubt that Tatcha's skincare products always looks beautiful on any vanity. The Pearl is indeed another beautiful addition to any skincare vanity or shelf due to its luxe metallic purple finish. I will confess and say that my inner 90's kid came out and I initially I did think that The Pearl resembled a Pokemon Ball. So much so, that when I first tried to open it, I tried to pull the top up, just like you would with a Pokemon ball! However, this particular eye treatment twists open like any normal jar to reveal the product. Personally, I am not a huge fan of skincare in jars due to hygiene reasons and do much prefer a pump mechanism. However, this is just a personal preference of mine and in no way impacts on how well The Pearl Tinted Eye Illuminating Treatment performs for me. For those who are wary about scents, there is no scent to this product and having a look at the ingredients listing, there are no added essential oils – just botanical extracts. This smells like cream and I think would be okay for most of those who are sensitive to scents. In terms of pricing, I personally think the Pearl is quite reasonable at USD$48/AUD$70 for a 13ml jar. The reason being – only the tiniest bit is needed when using this. As mentioned before, a little goes a really long way and I am still nowhere near making a dent with this in terms of my own usage. The website suggests that a grain of rice size is required, I honestly think I can get away with using half the amount of that for both eyes.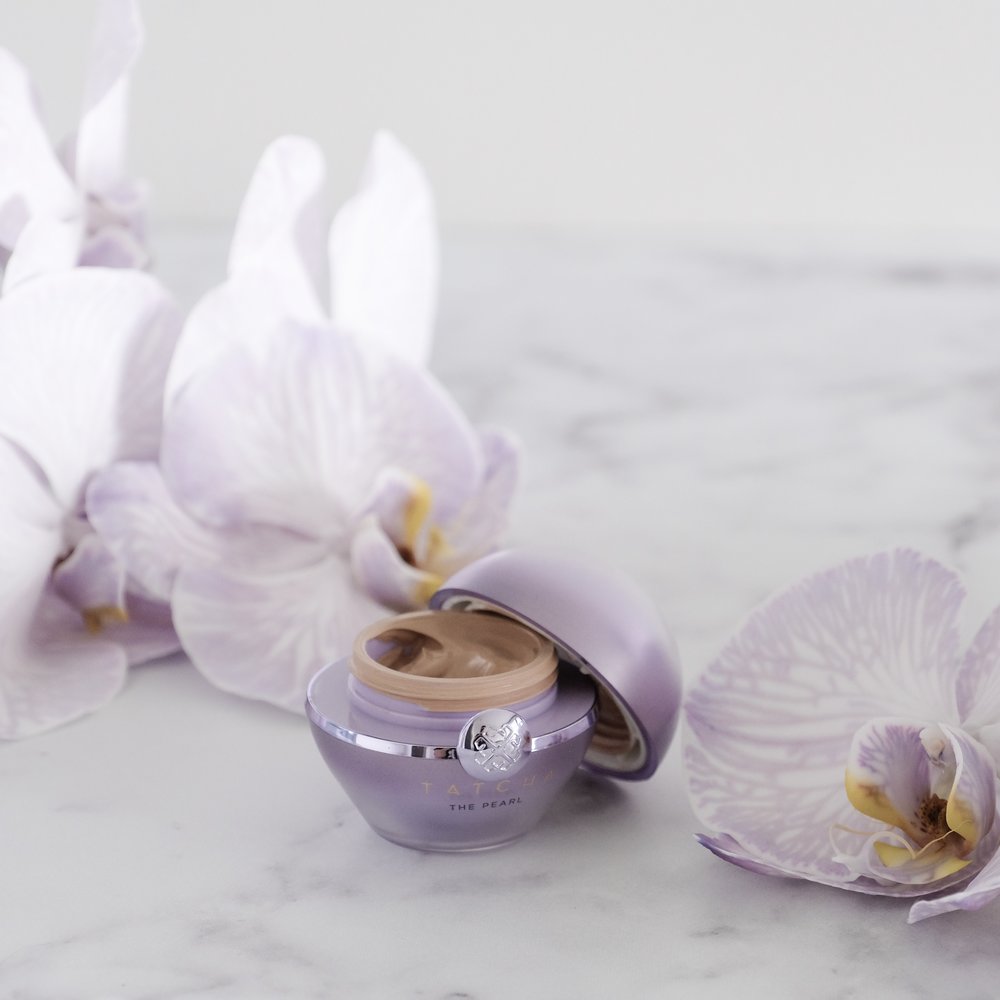 Overall, I really have enjoyed using Tatcha's The Pearl Tinted Eye Illuminating Treatment and will most likely continue to purchase this. It has replaced my concealer step completely as the pigment and brightening qualities of this rival that of concealers I have used in the past (just doesn't last as long). I find that this immediately brightens and illuminates my under eye area and the texture is so comfortable to use. In terms of skincare properties, I find that Tatcha's The Pearl reminds me very much of The Water Cream. It's cooling, soothing, plumping and hydrating and the effects of this function last all day for me. I honestly have enjoyed using The Pearl Tinted Eye Illuminating Treatment in my morning routines because it is so simple, easy and effective. Whilst the longevity of the colour component could last a little longer, the skin benefits for me last all day. Panda eyes are gone with this great little eye treatment!
Repurchase YAY or NAY
I will absolutely be repurchasing this again in the future as this makeup/skincare crossover is perfect for my lazy girl ways. I find that this has replaced concealer completely and still gives my eyes the hydration and nourishment needed in an eye cream. I love the instant brightening this gives my under eye area in the morning and it is definitely a staple in my morning skincare stash as it hides away any indication of me needing more sleep.