Omorovicza Deep Cleansing Mask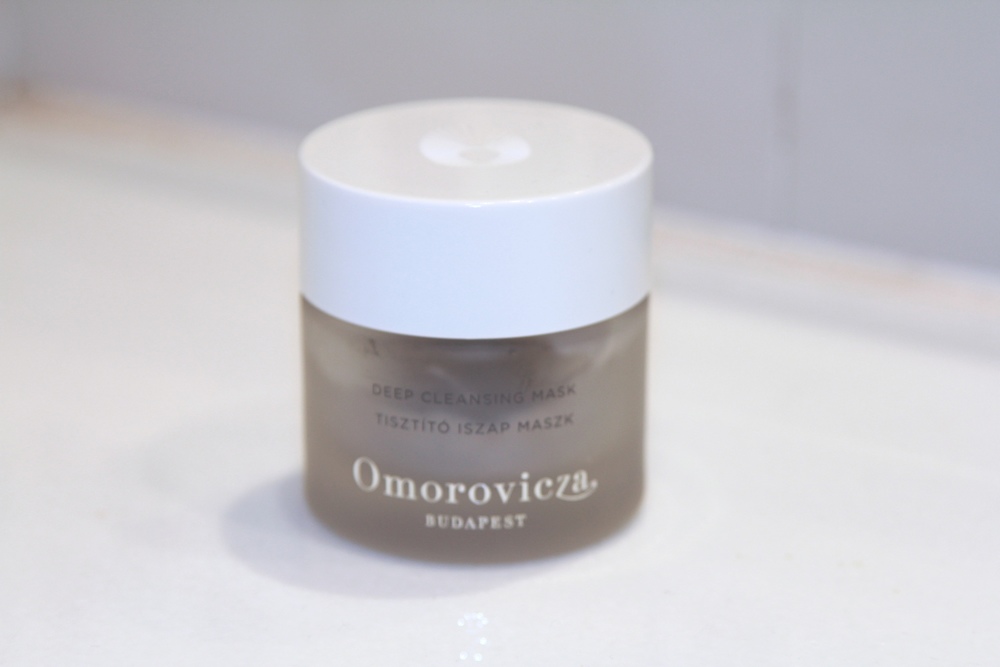 I love a good face mask, I don't own many just because I am so damned picky. It is a collection of skincare that I would like to grow but for me – a mask has to work – and it needs to work pretty well for me to take the plunge and purchase it. I need instant results and I need my skin to feel cleansed, soft, glowing and radiant after I use it (yes, I told you I am asking for a lot). The reason I expect so much from a mask, in particular a clay or mud mask, is due to the fact that the Omorovicza Deep Cleansing Mask has set the bar so high of what I expect in a clay mask. It would be fair to say that this is my holy grail of masks. I love it and swear by it.
Omorovicza is founded by Stephen and Margaret Omorovicza, who both have a passion for good skin and ultimately it is what brought them together (a very sweet love story!). Stephen is a descendant of the noble Omorovicza family who built a spa in the Hungarian capital of Budapest in the 1800's knowing the amazing qualities of the thermal water surrounding them. Budapest is internationally renowned for the quality of their spas due to the use of the amazing Hungarian thermal water, as it is high in nutrients such as magnesium and calcium carbonate which is fantastic for the skin. Stephen and Margaret knowing this, sought out a Hungarian Nobel Prize winning laboratory to develop a delivery system that harnesses the minerals found in the Hungarian thermal water for it to be used into a skincare range without losing its beneficial qualities in the process. The Hydro Mineral Transference system was created and patented and is based on bio-fermentation. It is a delivery system that allows the nutrients from the spa water to be captured in their original form and though this system, allows deeper penetration into the skin where the minerals will have an optimal effect.
What Is It?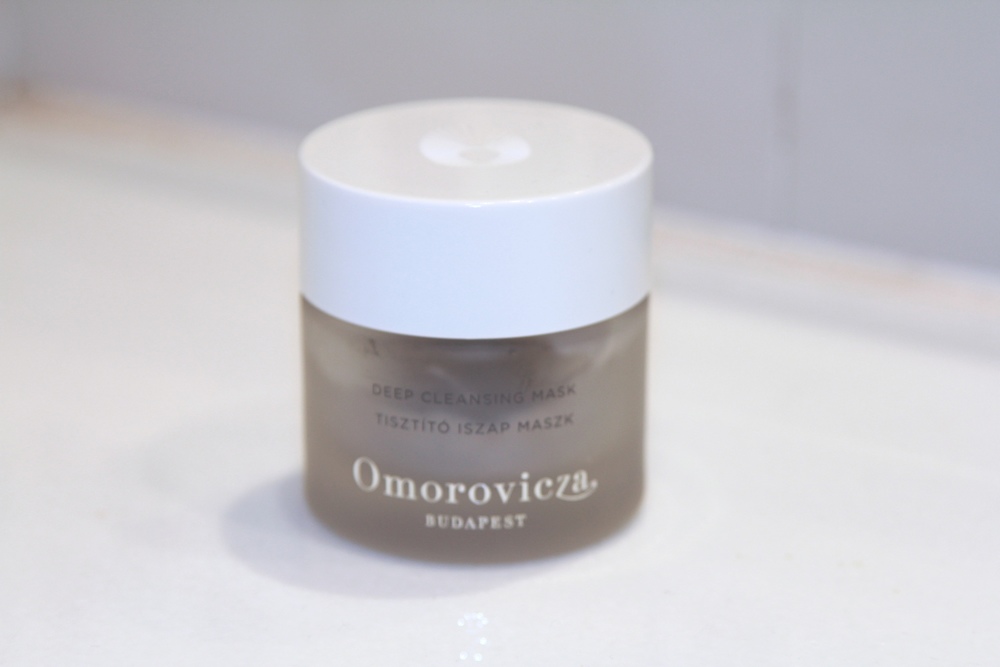 The Omorovicza Deep Cleansing Mask, in a nutshell is a facial mud mask on steroids. It works to decongest the skin and leaves it radiant after use. It has a thick paste like consistency that is light grey in colour. Like most mud masks, it aims to purify the skin. Unlike a lot of mud masks, it doesn't dry your skin out.
What Does It Do?
This facial mud mask promises to be much more than a deep cleansing treatment for your face. The mask is rich in calcium and magnesium and helps to clean out any congested pores and promises to brighten the skin as it draws out any impurities (as per the Omorovicza website). It features Hungarian Moor mud which is rich in nutrients and minerals and helps with circulation and blood flow in the skin. The mud is also known as a natural exfoliant. The mask also features white clay which will naturally unclog any pores helping with decongestion. The mask also features the infamous Hungarian Thermal water which through all this keeps the skin soft, hydrated and firm with the patented Hydro Mineral Transference System.
Ingredients:
This mask is pretty safe ingredients wise and features the following (taken from Omorovicza website):
Aqua (Hungarian Thermal Water), Kaolin, Glycerin, Cetearyl Alcohol, Silt (Hungarian Mud), Stearic Acid, Cetearyl Olivate, Zinc Oxide, Phenoxyethanol, Sorbitan Olivate, Mannitol, Malpighia Punicifolia (Acerola) Fruit Extract, Saccharomyces (Hungarian Thermal Water) Ferment Extract, Tocopherol, Ethylhexylglycerin, Sodium Hydroxide, Parfum (Fragrance), Yeast Extract, Phospholipids, Linalool, Limonene, Citronellol, Geraniol
There are no parabens, synthetic fragrances or colours in Omorovciza products.
My Thoughts:
There is no denying it but I absolutely LOVE this mask. It works and sometimes I think it works just a little too well which is why I wouldn't recommend to use this right before you are going out (but maybe 2-3 days prior). The reason being it that it will literally draw everything to the surface of your skin. I mean it, after I use this, I will sometimes develop some spots here and there as the mask has really drawn everything out. I noticed this the first that I used it and will notice this if I haven't used this mask in a while. It is a bit annoying getting spots, but at the same time, my skin just feels amazing afterwards. I find that the spots heal much faster using this as well.
I also like to use this as a spot treatment as it draws all the gunk from my blemishes to the surface, making them fade and heal much faster. Redness from any blemishes is also generally quite diminished after using this.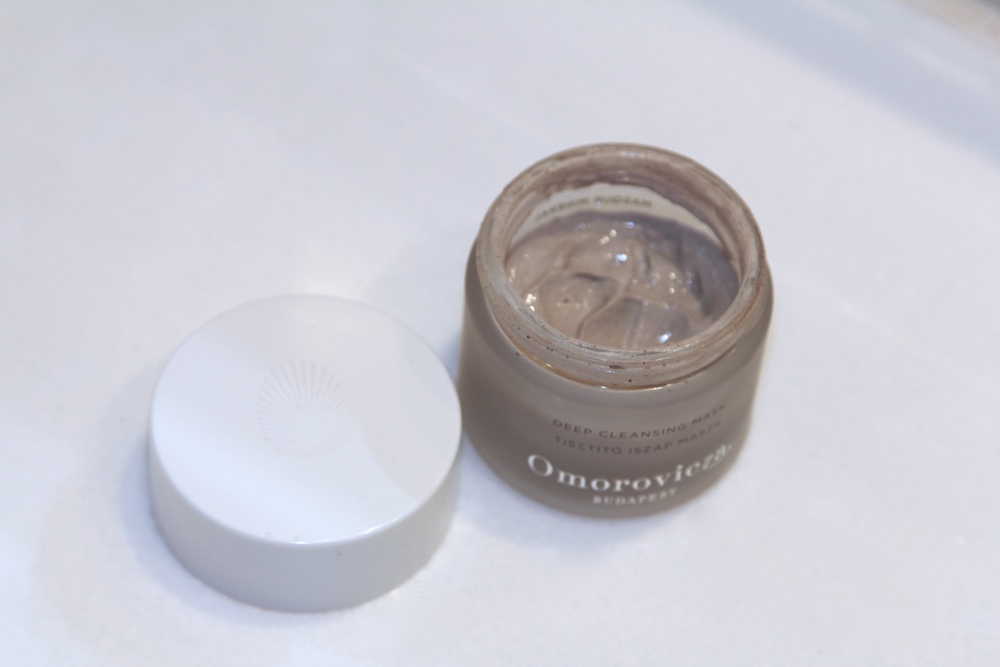 The mask is like a thick paste – much like any other mud type mask. The product comes in a beautiful and heavy frosted jar with a little spatula for hygiene purposes. When applying it on to the skin, the Omorovicza Deep Cleansing Mask feels instantly cooling and glides and spreads easily on the face. You will feel a slight tingle for perhaps the first 30 seconds which will later subside. I leave this mask on generally for about 20-25 minutes before washing it off with warm water. Once I have washed this off, the results I get are fantastic and you can instantly see the difference in your skin.
I find that after using this, my skin feels like it has had a deep clean. It feels completely decongested, soft and radiant. I feel like I have walked out of a spa! Yes a spot might arise a little bit later and yes, it can be annoying (which is why you should never use this before a big night out) but for me, it is a true indication of how potent this mask is for the skin. It really has done it's job in cleaning the skin and thus lives up to its rightfully named 'Deep Cleansing Mask', as it has done exactly that. It does not in any way dry your skin out (as I have heard a few clay or mud masks can do), instead the skin will remain soft or become softer. I do also like to use just the tiniest bit of this if an annoying spot comes up as an overnight spot treatment as well. I find that my blemishes will heal a lot better with this in conjunction with using my Codage Paris Anti-Brilliance and Imperfections Serum.
It is on the expensive side and it is one of those little luxuries – at around AUD$123 from Mecca Cosmetica, UK£60 from SpaceNK and Cult Beauty and USD$120 from the Omorovicza website or Sephora. Do keep in mind, it is not a mask that you really need to use often and a small scoop is all you need. I generally will use this when my skin is feeling congested, extremely oily or if I am having a bout of spots. Living in China now, I have been finding myself using this once every 1-2 weeks due to the climate (its humid) and the environment around me.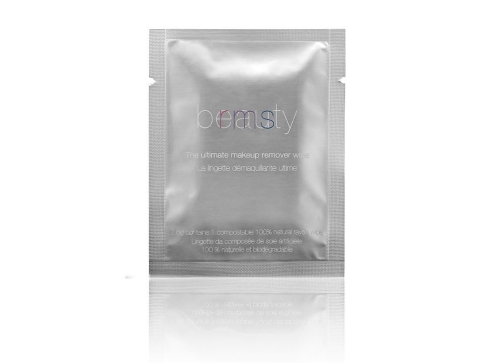 If you suffer from annoying blemishes all the time, have oily skin or just want something to really give you that deep clean, I highly recommend this mask as your skin will thank you for it. You will find that it really does unclog your skin and those blemishes will heal a lot faster after using it. Those with oily or combination skin, will find it will have a mattifying effect without drying your skin out. It will leave your skin glowing and radiant after use. I have sensitive skin, and have found that besides the slight tingle at the beginning, I have had no problems with using this mask.
Repurchase, YAY or NAY:
A definite yes from me in terms of repurchasing. It is definitely my Holy Grail of masks. If I had to pick one mask to use for the rest of my life, it would hands down be this one. Mainly due to it being so potent in decongesting my skin and I can just see the immediate results. My skin is clear, soft and my complexion completely lifted and brightened. I love this mask and when I return to Australia to visit my family next, I will be buying another jar as back-up for my stash. If you haven't tried this mask yet – I recommend to run to your nearest Omorovicza stockist and grab a jar or sample and try it for yourself!
Have you tried the Omorovicza Deep Cleansing Mask before? How did you find it? What other masks do you all use? Any other recommendations for me try? I would love to hear from you!