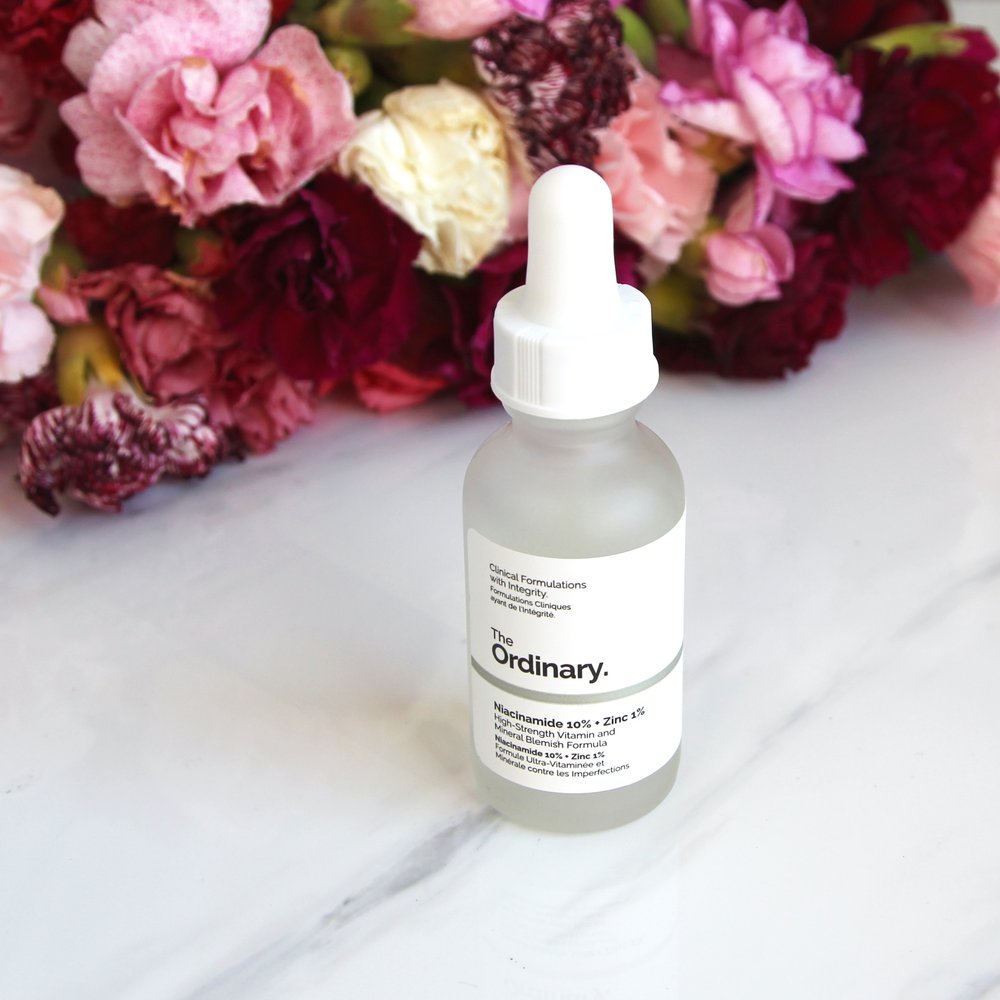 A little while ago, DECIEM had a huge announcement that really turned quite a lot of heads in the beauty world. They announced a new brand called The Ordinary which is described as "an evolving collection of treatments offering familiar, effective clinical technologies positioned to raise pricing and communication integrity in skincare". In a nutshell, the premise behind The Ordinary range is to bring to light skincare products that are no longer ground breaking or innovative (ordinary) and sell these products at a fair price point. The formulations of The Ordinary range represents products that are easily available on the market today but are still sold at 'extraordinary' price points due to perhaps marketing, packaging and overall branding. The launch of The Ordinary range was considered to be quite momentous as it unveiled that perhaps the skincare industry isn't all as it seems and that sometimes products just really shouldn't be that expensive, considering what is actually in it. 
I was very excited (as many were) about the launch of The Ordinary and actually purchased a few items in the range. The first item I opened and tried was one that I was looking forward to the most and that was the Niacinamide 10% + Zinc 1% serum. I had mixed expectations about this. Part of me was expecting amazing things and the other thought that the price point (at AUD$9.90) was just too good be to true – I was also a little skeptical. I really wanted to like this and I really wanted the Niacinamide serum to work for my skin and after reading a few rave first impressions, I thought that this would be a great product. However, I was left a little disappointed as again, another DECIEM brand product just didn't quite do what it promised to do for my skin.
What Is It?
The Ordinary Niacinamide 10% + Zinc 1% is described as a high strength vitamin and mineral blemish formula that contains a high concentration of Niacinamide and Zinc.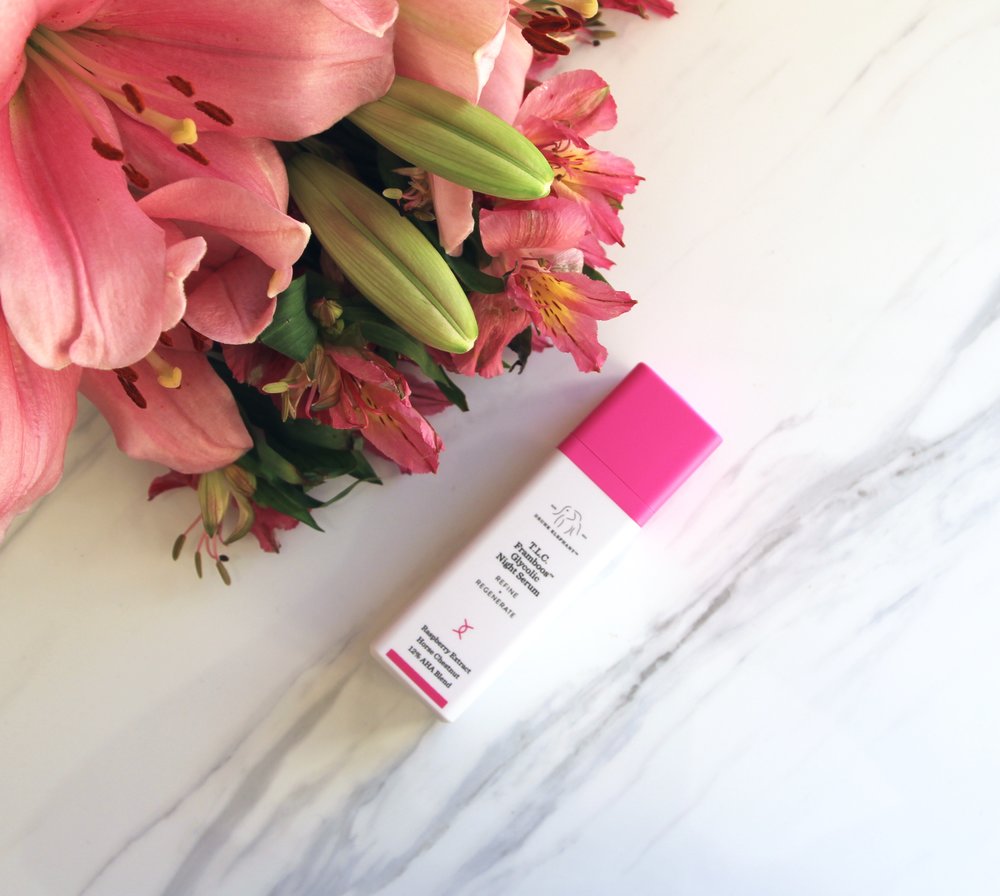 What Does It Do?
With a high concentration of both niacinamide and zinc, this serum is supposed to help reduce the appearances of blemishes and help with congestion of the skin. It does this by helping to balance and brighten the skin (via niacinamide) and with the addition of zinc, this formula also aids in helping blemishes to heal.
Ingredients:
Aqua (Water), Niacinamide, Pentylene Glycol, Zinc PCA, Tamarindus Indica Seed Gum, Xanthan Gum, Isoceteth-20, Ethoxydiglycol, Phenoxyethanol, Chlorphenesin
My Thoughts:
I was very, very, very excited with the launch of The Ordinary skincare range and this particular serum was one of those products in the launch that I was most interested in. The main reason being is that niacinamide is one of those skincare ingredients that I have always had a fascination in as many scientific papers discuss the benefits of this ingredient on the skin. What also further added to this fascination was Korean Skincare, as many products incorporate the use of niacinamide and in the products that I have used with this, my skin has felt much more balanced and brighter. Did I see the same results with The Ordinary Niacinamide 10% + Zinc 1%? Well its a tough one because I did see some improvement of some pigmentation (yay blemish scars!) but I did not feel any form of improvement in terms of skin being balanced. For the price however, I am not really complaining but I can't say I am raving about this either.
As mentioned earlier, I am quite fascinated in niacinamide as an ingredient which started from my interest in Korean skincare. I found that many of the Korean skincare products use niacinamide in a lot of their products – sheet masks, serums, ampoules etc. I also saw that generally the ingredient normally sits quite high up on the ingredient listing and found that when I did use products with a more concentrated amount, my skin would respond quite well. For those who do not know, niacinamide is a powerful antioxidant (vitamin B3) that has been scientifically proven to improve the skin's barrier protection by reducing the the transepidermal water loss of the skin and therefore product which contain the ingredient prove to generally be a good skin moisturiser. Studies have also shown that niacinamide can also improve the effects of hyperpigmentation of the skin, a concern in which many consumers in Asian cultures have (marketing that is commonly mistaken for 'skin whitening'). Some studies have also shown that the use of niacinamide can also improve the overall look of the skin in terms of the reduction of fine lines and wrinkles, as well as skin elasticity. Studies from scientists have also shown that niacinamide can also inhibit the production of sebum, thus making it a desirable ingredient to help with skin conditions such as acne. 
My experience with The Ordinary Niacinamide 10% + Zinc 1% hasn't been overtly negative nor has it shown groundbreaking results either. I have found that in the 2/3 week period that I used this serum, it did show some improvement of scarring that was left from blemishes. However I did expect skin to feel a little more balanced from using this but I honestly felt that this serum did not make any difference to this at all. As this is marketed as a product that is a 'blemish formula' I would expect it to have some form of effect helping to control the skin's more 'oilier' areas. I found that there was no real 'balancing effect' and that my skin just produced sebum as it normally would and had no effect on my t-zone. This was a little disappointing for me, as I thought that it would have a better effect in controlling sebum production. I didn't feel like it clarified my skin or even helped with congestion either. Whilst I didn't expect miracles, I just felt that this did nothing for me in terms of balancing the skin. It is such a shame as I really wanted this to work for me in this area as summer has hit Australia and it does get quite hot!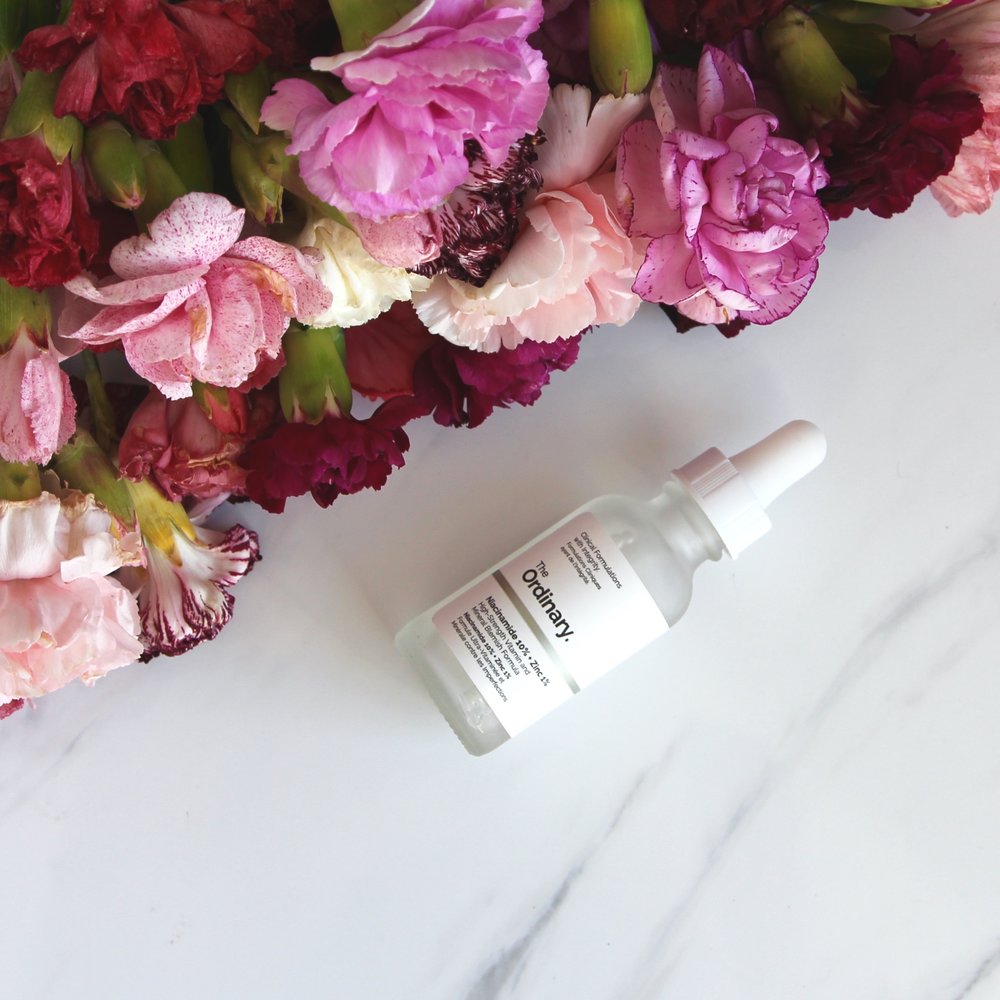 What this serum did show was promising effects in terms of healing and clearing up scars lefts from previous blemishes as niacinamide is a known ingredient to help with pigmentation issues. I found that in the time that I was continuously using this, the colour of my pigmentation had definitely lightened up a bit. I think that with continued use, these would most likely disappear over a period of time. I have found in the past that there are better products that do work better for me with these sorts of concerns but The Ordinary Niacinamide 10% + Zinc 1% is worth looking into for a budget friendly option. If scarring and pigmentation is an issue, this may be worth a try as it does have quite a remarkable price point and I do overall find it does have some promising results.
In terms of texture and smell, the texture of The Ordinary Niacinamide 10% + Zinc 1% is like any other serum I have used in the past. It is a lightweight clear liquid that does sink into the skin relatively well. I do find that I do need to be a little bit more generous (in comparison with other serums) with this to cover my face. There is no added fragrance to this niacinamide serum but it definitely does have a plastic synthetic smell to it which I personally don't love. It smells like a chemical if that makes any sense and therefore doesn't feel like the best product to use on the skin. In terms of packaging, this serum comes in the standard pipette style bottle which works well for this formula. I find that the frosted glass and simple black and white packaging to match quite well with The Ordinary's aesthetic as it does look quite 'cool' and almost clinical. The range after all is trying to strip active ingredients into simplified formulas.
I have stopped using The Ordinary Niacinamide 10% + Zinc 1% not because it did anything horrible to my skin but more so the fact the serum didn't really work for me in terms of helping to balance out my combination skin. Whilst it has shown promising results in helping to clear up some scars from blemishes, I do have other products with niacinamide that do work a lot faster and more effectively. For me, this serum was a bit 'meh' and the fact it smells a little chemical like didn't really help it's cause either. I think that whilst this serum may have been successful for others in terms of keeping the skin a little bit more balanced, it quite simply just didn't quite work for me. I am a little disappointed as I was very excited to use this, however, at the same time it did seem a little bit too good to be true at its AUD$9.90 price point. I am not sure why my skin doesn't like this particular product, but it could be perhaps due to the actual quality of the ingredient itself, its overall formulation or my skin doesn't quite respond well to the niacinamide used in this formula. Overall, I think for those who do have some issues with scarring, this might be worth a try as a treatment due to its fantastic price point but for me, I found this a complete miss for my own skin and my own skincare concerns.
Repurchase YAY or NAY: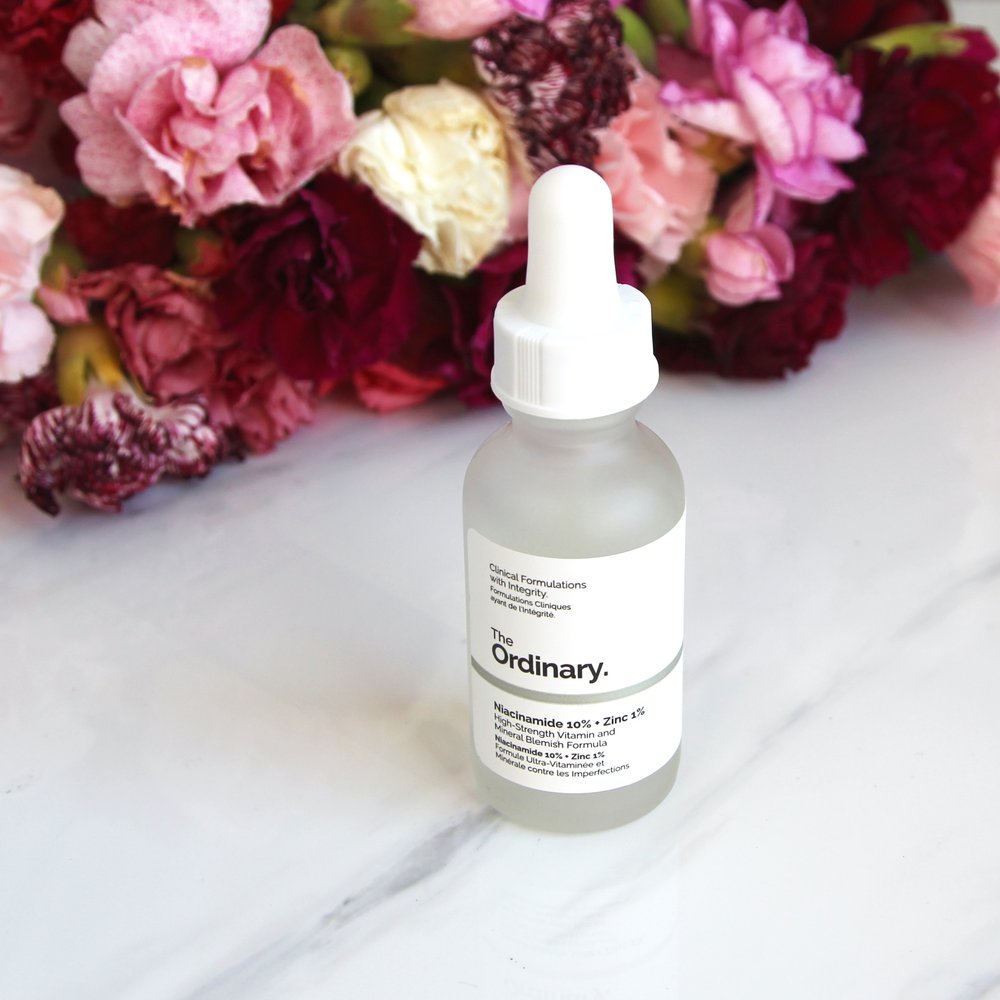 As much as I wished this was a yes to a repurchase, I don't think I would be buying The Ordinary Niacinamide 10% + Zinc 1% again as it just didn't work the way I expected to for my skin. In saying that there have been many others who have raved about this particular product and it seems to have addressed their issues. My skin, unfortunately did not get the same desired result and due to that reason, I will struggle to finish this product let alone repurchase it.
The The Ordinary Niacinamide 10% + Zinc 1% can be purchased from the DECIEM website for AUD$9.90 for a 30ml dropper bottle. 
Have you used anything in The Ordinary range? What were your thoughts? I would love to hear what your own experiences were in the comments section below!