Cassandra Hilton from Ocinium Skincare (Interview)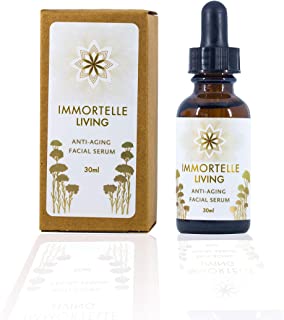 An area of skincare that has always interested me is the world of cosmeceuticals whereby, the product is a cross between a cosmetic item and a pharmaceutical as they contain higher concentrations of active ingredients that are clinically proven to bring about active and physical changes in the way the skin will look and feel. Generally, cosmeceuticals have a lot of clinical evidence and trials that back its claims. When I think of cosmeceuticals, I often think of products that do contain a lot of synthetic ingredients and never would I think a line could potentially be naturally derived. I was recently proven wrong!
Not too long ago, I stumbled upon Ocinium, an Australian skincare line that prides itself on using organic and natural ingredients in combination with a high concentration active ingredients that we see often in many 'mainstream' skincare brands. These ingredients include powerhouses such as retinol, niacinamide, CoQ10, Vitamins B, C and E just to name a few. Ocinium prides itself being a brand of "organic cosmeceuticals free of the toxicity of synthetic chemicals, fragrances, sulfates, petrochemicals and parabens". The active ingredients that the line uses are predominately antioxidants that have been approved for organic certification are have also been back by science for high performing results and safety.
With this extremely interesting approach to skincare, I just had to chat to Cassandra Hilton, the founder of Ocinium and find out more about this fascinating approach. What I found was that Cassandra was just a wealth of knowledge and had such passion in organic and naturally derived skincare that showed true clinical results. She mentioned that there is a lot of skepticism in the beauty industry that 'greener' or 'cleaner' brands are not as results driven or are just marketing 'fluff'. What Cassandra has set out to do is to prove the skeptics wrong and show that natural beauty brands such as her beautiful line, Ocinium can indeed show the same powerful results as other cosmeceutical counterparts. Her brand shows that natural skincare can indeed incorporate those powerful active ingredients with beautiful botanicals to give the same if not better high performing results.
I recently took a moment to pick Cassandra's brain on all things Ocinium, skincare related and what it takes to create a product.
Tell us a bit about yourself, Ocinium and the Inspiration behind the brand?
The inspiration behind the brand is Ageless Beauty. My background in Naturopathy, Herbal Medicine and Nutritional and Environmental Medicine has provided me a deep understanding of the impact of dietary, lifestyle and environmental factors including personal care use on human health, the ageing process and the health of our planet. This is where I fused health, wellness and beauty into a concept that would become unique in its market position and product messaging.
How did you get into creating your own skincare line?
I was fortunate to have some great women as mentors that have influenced my career development into organic skincare. I will share with you one of these moments when I created my first cream over 10 years ago now……"it smells good, it feels good, but does it work?". At that moment other than thinking what else could you possibly want it to do, it planted an unconscious notion that would later be the catalyst in beginning my organic skincare brand. The catalyst was when I identified a niche gap in the cosmetic market for luxurious, organic and performance skincare.
Metamorphis Multi-Vitamin Cream is lightweight, perfect for summer. But don't let the light weight and high absorbency fool you. It is highly active, Vitamin C, Retinol, Niacinamide, Tocopherols, Panthenol delivering intense nutrition for the skins repair and regeneration – Cassandra Hilton, Founder of Ocinium
What are some of your favourite skincare ingredients to work with and why?
This is such a hard question for me to answer as I am an absolute research nerd for evidence based formulating and innovative ingredients. Cosmeceutical actives such as retinol, vitamin c, niacinamide are exciting to work with as there is strong evidence for their activity in skincare. However, innovative natural and organic ingredients are at the forefront of product formulation and development in both the conventional and organic cosmetic industries as the consumer demand for these ingredients is exponentially growing this sector and this is not showing any sign of slowing. This is enabling naturally derived skincare to now rival the performance of conventional cosmetics without compromising on the purity, performance or safety of ingredients. Incorporating both cosmeceutical ingredients and innovative bio-active ingredients would have to be my favourite formulation strategy.
Ocinium is quite unique in the way in combines active ingredients such as Vitamin B3, Niacinamide and Retinol with natural botanicals to create a line of Organic Cosmeceuticals. Was this at all challenging for you in the creation of your line? How so?
When you are passionate about something, the challenge is a positive experience, driving motivation forward. The challenge was not in product development of organic cosmeceuticals but in market positioning and consumer messaging. There is a key education piece as we navigate our way through the cosmetic industry that unfortunately is faced with skepticism of organic skincare. We are certainly challenging and changing perceptions of organic skincare from feel good, smell good and good for the planet, to skincare that creates not only bathroom envy and Instagram worthy packaging but that also is rivalling the performance of regular cosmeceuticals.
Creating a skincare line is very exciting and fun concept for many of us, talk us through the typical process of creating a product from start to finish.
I think some of the best advice of I was given from a cosmetic chemist was "just because you have a wish list of ingredients does not mean they are going to behave well together". The process of research and development of a product can take years in the making. I began the concept of my latest product over 3 years ago and it is close to release. I will walk you through the process of my recent product development.
The concept is a mist, but this product needs to sit within my product range of organic cosmeceuticals and in my brands unique identity. That is, it needs to perform or have an activity beyond a spritzer or a rose water hydrosol! Environmental pollution is significant contributor to the ageing process, contributing to epigenetic ageing, this is a recent area that I have been researching. Negating the effects of skin ageing through anti-pollution or increasing environmental protection is the concept and inspiration of my mist. I then proceed with researching literature of clinical trials of bio-actives both botanical and cosmeceutical that can negate the effects of environmental pollution. These are predominately anti-oxidants. But there is a huge data base of functional ingredients here to work with and of course each one needs to be selected for suitability in organic formulation. When reviewing MSDS sheets, unfortunately many of these just don't make my list due to the processing or component entities. My ingredients need to be hero's' in their field of activity, they also need to complement the ingredients within formulation, increase their activity, delivery or performance of ingredients. Each ingredient has a percentage range for formulation, optimising these percentages for performance and safety and without irritation is crucial in organic cosmeceuticals. Overcomplicating formulations with too many ingredients will compromise the activity and performance of ingredients. While there is a synergy to bio-actives, you don't want to compromise the efficacy! At this stage i haven't left my computer or my spreadsheet! Eventually you make it to the first round of laboratory work, there will be many more to come. Tweaking percentages and formulation of ingredients and re-formulating ingredient selection until you have a great rheology and a great product that performs well. Stability testing, microbial testing and labelling are the next key stages. Getting your laboratory report back is really exciting, it has taken your conceptualised idea into reality! Watch this space over the next few months for full details on this product. One of the things I have had to learn is patience, don't rush a product to market and protect your intellectual property!
Ecdysis is effective in its ability to remove make-up, even long wearing foundation and impurities but is also very active as a gentle exfoliator – Cassandra Hilton, Founder of Ocinium
What have been some of the other highlights and difficulties faced with creating your own company?
Oh my gosh I have so many highlights! My husband backing my crazy passions would have to be number one! Receiving the laboratory report back on the first product Luminosity Vitamin C Serum and having this validation that took my vision into reality. Launching Ocinium to top tier media and pinching myself just to check this is really happening. Entering print media and positioning myself with large cosmetic house brands enabling me to be influential in providing consumers a choice of toxin free skincare without compromising on performance.
I have been fortunate to have had relatively few difficulties in the start-up stage of my company. I think for me the biggest challenge is finding balance in life with such an intense phase that requires so much of my time. I literally have my fingers in too many pies at the moment. Blogging, interviews, research and formulation. Having an entrepreneurial and science brain, it rarely stops! Sometimes I wake at 2am with one of those light bulb moments on an ingredient or product formulation or research that I have pieced together. To try and balance this, I have to have weekly non-negotiables where I can take time out of the business which I find is imperative for sanity, relationships, family and health. Oh and part of this is also learning when to stop talking about skincare! This is challenging when you are so passionate about it as me.
In the beauty industry, there are often many 'myths' is there a particular myth you would like to debunk?
In our eternal search for youthfulness we have overcomplicated our skincare regimes with the use of multiple products and in doing so have increased our exposure to an average of 168 chemicals per day through personal care use alone. Ironically this is contributing to our aging process and disrupting physiological body systems that nature designed to keep us looking youthful. Chemicals in cosmetics that were once considered as being safe by the authorities are increasingly being recognised as having long-term detrimental effects at low or even previously untested levels.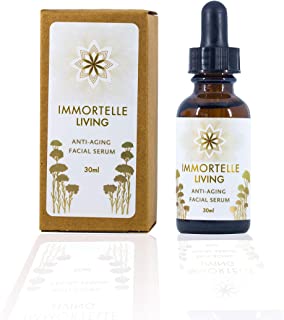 Immortelle B3 Serum is a weightless serum with a concentrated complex of Niacinamide (Vitamin B3) to boost the skins immune response, promote cellular repair and target hyper- pigmentation, restoring the skin's clarity and tone. Key botanical extracts of Gotu Kola, Calendula and Chamomile are well known for their therapeutic benefits to reduce inflammation, increase circulation, facilitate collagen production and healing of the underlying skins structure – Cassnndra Hilton
What is next for Ocinium?
Staying ahead of the game is crucial in the ever changing face of organic skincare. This will see the expansion of our range utilizing the latest technologies in organic skincare such as bio-fermentation, enzymatic activity and formulating with some really exciting innovative natural and organic ingredients. We will continue to create beautiful skincare that is organic and that doesn't compromise on efficacy or performance.
Interested in Ocinium? Discover more about the brand here.
What are your thoughts on Organic Cosmeceuticals? Have you tried anything from Ocinium before? Let me know in the comments section below (and stay tuned for another giveway!).
Win this set from Ocinium (which also happens to be one of Cassandra's favourite routine of products)…details to come soon!