As many of you know, the Mr and I moved back to our home city of Perth, located on the west coast of Australia. A little while ago, Perth made it to the New York Times, whereby the journalist Baz Dreisinger described this little city as: 'easy, breezy, green and pristine — so positively livable? I'd thought Williamsburg was hipster heaven; it pales beside Perth' and he is so right, Perth is so positively livable. It's something that I didn't really appreciate until I started to travel and whilst Perth residents do complain that the city is relatively backwards (and it some cases it really is), what makes this city so wonderful is the relaxed and easy going lifestyle. See, Perth is such a unique city being so isolated from the rest of Australia. We are a 4/5 hour flight away from the next capital city (which are all located on the east coast of Australia) and we are the only major city in Western Australia. However, Perth is beautiful as the city is literally right on the coast meaning we have easy access to some of the most pristine and scenic beaches in the world. Perth's location and climate also allows the city to be within easy reach of beautiful national parks and internationally renowned wineries. The city is quite small (a population of around 1 million) but Perth has a lot of personality and actually a lot to offer.
Despite the fact Perth is quite small, it is home to one of the pioneering brands of the luxury natural skincare scene and also some new and exciting beauty and skincare companies and concepts which I think will have an impact on the Australian and International beauty scene. However, today I want to share with you three of my personal local favourites.
Please note that I reached out to some of these companies a little while ago to find out more information about their brands for this post and they were incredibly kind enough to not only provide me with further information about themselves but also gifted me some of their products. This post is no way sponsored, compensated or contains any affiliate links with the mentioned companies.
Maslow&Co Beauty Subscription Box
A little while ago Australia really seemed to lack a decent beauty subscription box, whereby (I won't mention any names) you only received things like drugstore samples and crummy sachets. It was incredibly hard to find a subscription box that was fun but also offered you a wide variety of unique brands in deluxe sample size or full size. That all changed last year in October with the launch of Maslow&Co – a beauty subscription box with a theme that takes you all around the world to discover the latest brands in beauty and skincare. Founders Melissa and Jess started the company only late last year – stemming from a passion in beauty and noticing a huge gap in the Australian market for a decent beauty subscription box, Maslow&Co was born. Since then the company has gone from strength to strength and is expanding at an extremely exciting pace.
With past boxes coming from Australia, the UK, New Zealand, the West Coast of the US and New York, Maslow&Co has introduced Australia to some fantastic brands such a Caroline Hiron's much raved about Pixi Beauty Glow Tonic (UK), natural beauty darling Antipodes Skincare (New Zealand), the organic beauty lover's Fig and Yarrow and celebrity favourite Reverie Haircare. The fantastic edit of every single box comes down to the meticulous effort of founders Melissa and Jess, who handpick every single item that goes into each and every Maslow&Co Beauty Box. Both ladies will scout out some of the best products available in each 'theme' country and have them conveniently delivered to your door every 2 months. You are then able to purchase some of these products via their online store front if you have fallen in love with a particular product.
I recently met both Melissa and Jess and I have to say that not only are they so incredibly fun, bubbly and friendly – they are also so passionate and driven about what they do and how they can continue to improve their already fantastic selection of items in each box. I am so incredibly happy to find that such a fantastic and unique beauty subscription service FINALLY exists in Australia and is very much on par to their American and UK counterparts. What makes me even happier is that this fantastic product was created not in the big cities, renowned for their fashion and beauty like Melbourne and Sydney but in little old Perth!
Aniqa Australia
I wrote about Aniqa Australia before in this blog post, so I won't go into too much more detail other than the fact that this online store is one of the very few online stores that have a fantastic range of Korean skincare brands and products. What I love about Aniqa is that the edit of the brands within the online store are ones that are generally quite hard to find in both the US, Australia and the UK. Aniqa stocks more boutique style brands such as the newly acquired May Coop (famous for its use of nutrient rich maple sap from Mt Jiri), Cremorlab (a favourite of Lauren Conrad), Caolion, RE:P (a more natural based Korean skincare label) and the infamous Mizon (a budget friendly brand but a favourite of many Korean skincare bloggers). It is obvious that its founder has a true interest and passion in Korean skincare as her product edit focuses on products that work and show the results many of us expect from Korean skincare labels. I love the fact that Aniqa has now made Korean skincare even more affordable (goodbye high international shipping costs) and extremely accessible to those who live in Australia. 
Sodashi Skincare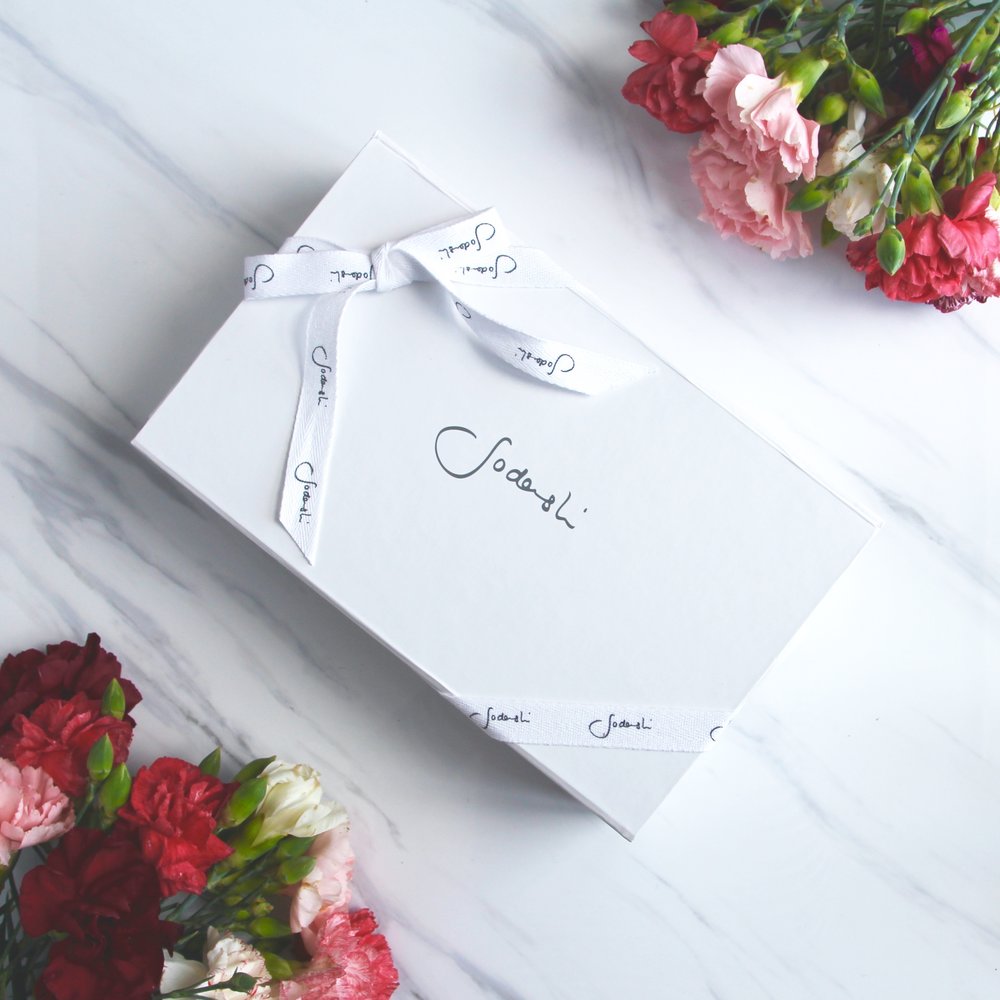 When it comes to the natural/organic movement in skincare, Sodashi Skincare is a brand that is a pioneer in the industry and has set a gold standard for many natural skincare brands not only in Australia but all over the world. Sodashi means wholeness, radiance and pureness in Sanskrit and I cannot think of more perfect words to describe the Sodashi Skincare range and philosophy. The brand was founded in 1999 by Megan Larsen who has a wealth of knowledge aesthetics, aromatherapy, Ayurveda, biochemistry and natural healthcare. What began with making her own natural skincare in the early 1990's developed in to Sodashi Skincare which is now available exclusively in some of the word's most luxurious spas in such as the Four Season George V in Paris, the Soneva Fushi Resort in the Maldives and the Emirates Al Maha Desert Spa and Resort in Dubai. The Sodashi skincare range is quite extensive, containing over 100 different products which aim to nourish and treat the skin in a holistic and natural way. The brand draws it's inspiration from aromatherapy, Ayurveda and biochemistry principles and its formulas use the regenerative qualities of plants, herbs, marine extracts and botanical essences.
Sodashi Skincare is also 100% committed to the environment in many aspects of its business. None of their beautifully luxurious products contain any synthetic chemicals as all ingredients are derived nature. Sodashi is considered to be one of the most pure luxury skincare ranges in the world and is not tested on animals, are free from chemicals, synthetic fragrances, mineral oils and parabens. Even the Sodashi manufacturing process aims to work with nature as there are no synthetic chemicals used in the manufacturing of Sodashi products and the waste generated in creating the products are 100% natural therefore causing little harm to the local environment. Packaging of Sodashi Skincare is recyclable and the dyes used in the printing process are derived from natural vegetable dyes. Even the Sodashi premises and state of the art laboratory located in Fremantle are maintained without the use of chemicals. It is so obvious that Sodashi founder, Megan Larsen is committed to not only creating a product whereby her ingredients are environmentally friendly, natural and transparent but also her attention to detail in the entire manufacturing process shows commitment in creating a product that is both pure and sustainable to the environment.
What I love about Sodashi Skincare is that the brand doesn't try to compete with other natural skincare brands and doesn't necessarily follow natural skincare 'trends'. The brand follows the beat of its own drum to create products to give its a unique luxury spa like ritual that will not only awaken the senses but to nourish the skin in the most natural and purest form.
Have you heard about any of the above companies or brands? Do you try to shop locally? What are some of YOUR favourite homegrown brands or companies? I would love to hear about what's new and upcoming in your corner of the world!